So, I apologize for the lack of blog posts! My past few days have been spent lying on the couch watching reruns of the the hills, sex and the city, and audrey hepburn movies due to my recent wisdom teeth removal. As much as I love ice cream, i would be perfectly happy if i never had to eat it again.. okay that's definitely an exaggeration, I just am craving whole food! Anywho, this blog post was inspired by a recent experiment with red lipstick.. it's usually a territory i never venture into but it ended up looking sort of forties glamour.
Click on this handy little chart to find your perfect shade of red (unless your eyesight is just that good!)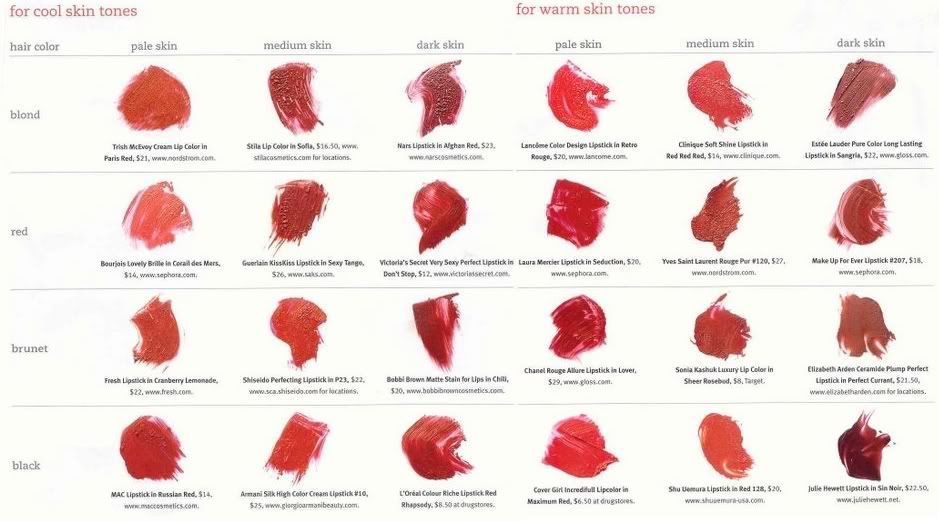 I'd also like to give a special thanks to College Fashion for giving me my first blogging award, I love your blog & you made my day!
xoxo, lauren