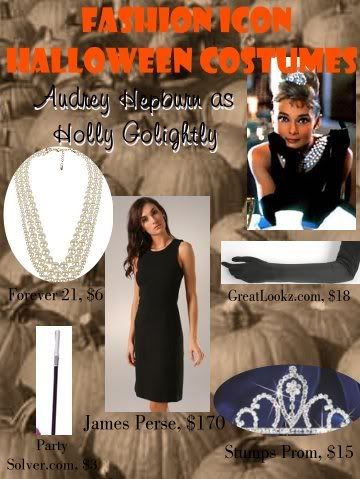 For the next issue of my Fashion Club's newsletter I'm writing an article about Fashionable Halloween Costumes, and I thought it'd make a perfect post for La Petite Fashionista. The first edition of Fashion Icon Halloween Costumes is for a Holly Golightly of Breakfast at Tiffany's getup.
The look is iconic and fairly easy to create. While other girls are dressed like sexy schoolgirls and policewoman, you will look classy and fabulous as the fashionable Holly Golightly. For extra effect you may carry around a teal tiffany's bag or coffee&croissant. I'm thinking I might go for this costume this Halloween:)
Does anyone else have any lovely fashion icon halloween costume ideas? I may feature one in an upcoming post/my article. Keep checking back for more fashion icon halloween costume ideas.
xoxo, lauren