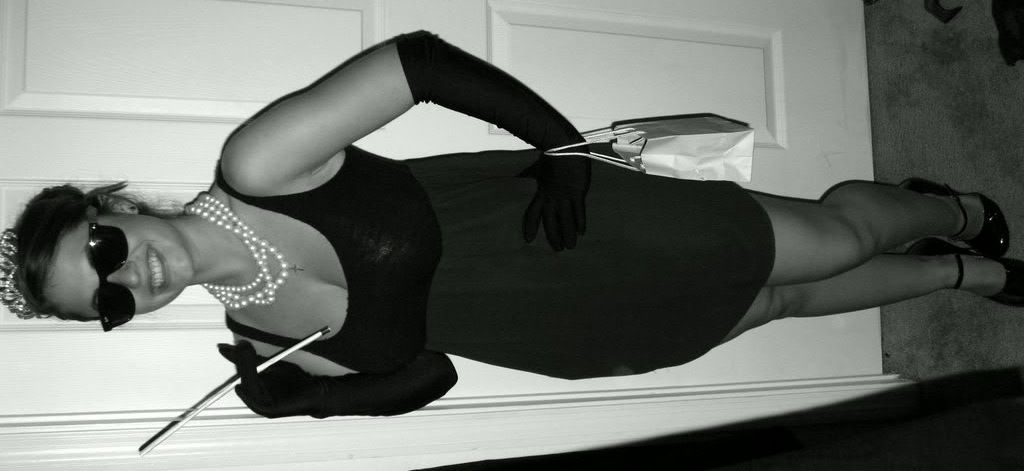 me, as Holly Golightly- Halloween 2007
I love an excuse to get dressed up, so i'm sure like most fashionistas, I always look forward to Halloween as the one time of year I can wear whatever I want with out someone questioning whether I'm in style or not. I decided to go a classy route this year and dress as Audrey Hepburn in Breakfast at Tiffany's.
As a poor college student it was so nice being able to create a costume purely out of items in my closet, and as someone i truly admire. Although I was pretty surprised when half the people at the Halloween party I was at had no idea who I was or who she was.. poor souls haha.
Here are a few more halloween costumes from parties held in NYC's Gramercy Park last night:
Roberto Cavalli Gemma Ward
Unknown Mk&A Impersonators
xoxo, lauren