I am SUCH a nerd. I definitely went to go see the Sex and the City movie at midnight with my girlfriends. It's crazy how much each of the four characters fits my best friends and me.. I'm the Carrie! Critics will say what you want about the movie (although I thought it did not disappoint). No one can deny that the all the amazing clothes (& manolos!) were an absolute feast for the eyes.
Sarah Jessica Parker had a reported 81 costume changes in the movie, and I about fell in love with every single one. I don't think it would hurt anyone to take a lesson from Carrie Bradshaw & kick their style up a notch and take some fashion risks.
---
These are some fashion tips inspired by her:
1. Forget everything you've ever been told about not mixing prints
2. A great pair of shoes can "make" an outfit

3. Don't be a label snob, sometimes the most eye-catching pieces are vintage

4. Belts are not just for pants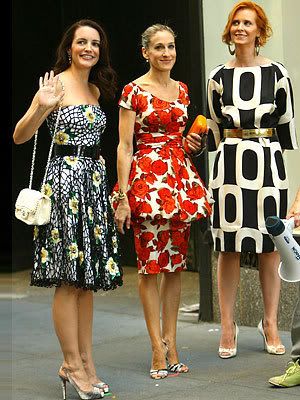 5. Don't be afraid to break out an old favorite from the closet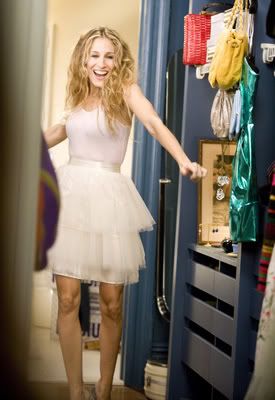 Now everyone go see it!
xoxo, lauren