The FashionSpot has added a new feature, its own virtual design studio; the "
design wizard
" for more of our procrastinating pleasure (as if we didn't spend enough time on those darn forums).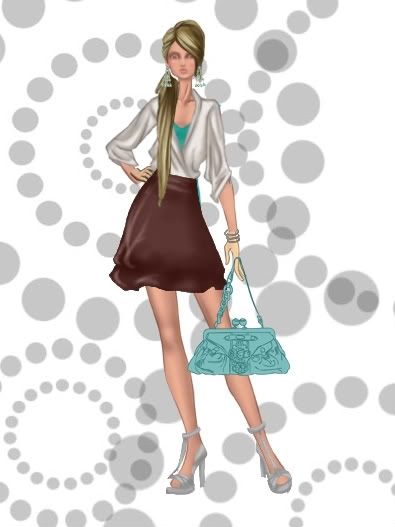 The program is easy to use & gets your creative juices flowing. This is similar to Polyvore, in the fact that you're putting together outfits, but more of the designing aspect. I should have known when I was little and dressed up my american dolls in crazy outfits that I would have fashion in my future. Now, I'm no Diane von Furstenburg but, I think my little wrap top & skirt makes a pretty cute little summer outfit- now all the program needs is a way to add her loud prints onto the fabrics!
xoxo
,
lauren