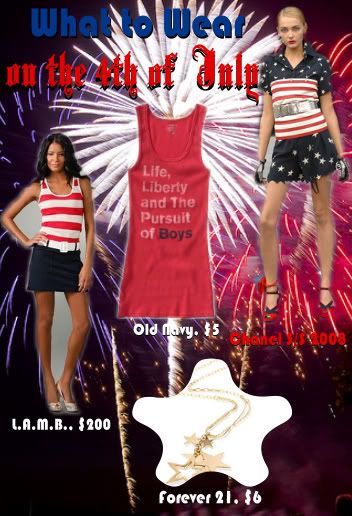 For those of us living in the United States tommorow is Independence Day! A day filled with lots of American flags, patriotic songs, cookouts, and fireworks.. I'm getting excited just thinking about it! It's going to be nice to spend some quality time with the family.

Take cues from the Chanel spring/summer 2008 show and put on your red, white & blue. Show off your pride in denim, eyelet, and horizontal stripes; an easy way to achieve the look- Extra points for bright red lipstick! I'm planning on rocking some denim shorts & a floaty white tee.

Have a happy 4th of July everyone!
xoxo, lauren