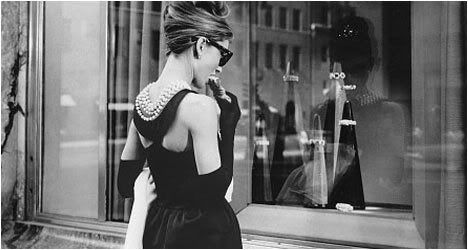 I feel a bit like a modern day Holly Golightly at this moment.. Sitting alone at starbucks drinking coffee and eating a croissant after a late night out with my friends- All while completely overdressed of course. Though while Audrey has New York City as her backdrop I have a college campus... I guess I can't win them all!

Have you ever had one of those Breakfast at Tiffany's moments?
xoxo, lauren

edit: thank god for mobile blogging via my new blackjack!