Congrats to My Polychrome Life, winner of the Stella Accessories Contest!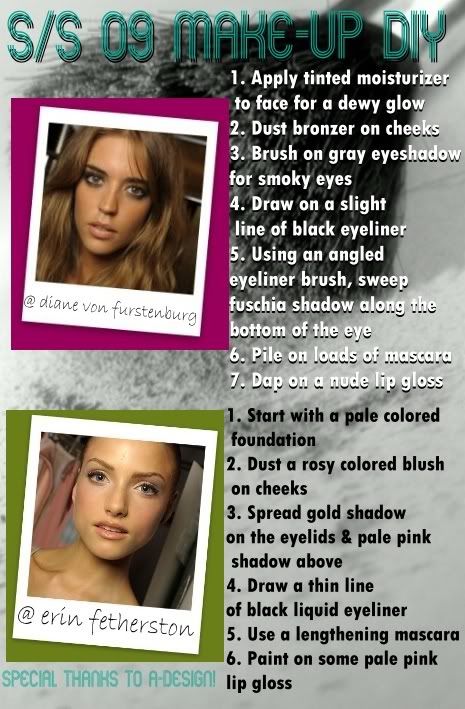 One of the things I love about fashion week is all the beautiful make-up on the models at the shows. The clothes may be the centerpiece, but the make-up artistry is the necesary finishing touch for the look. Diane von Furstenburg & Erin Fetherston were two of my favorite looks, both incredibly wearable off the runway as well.

ADesign has offered to giveaway 3 of their make-up brushes for my readers; so gear up for another give-away! These are the brushes up for grabs:
The unique design and tip of this concealer brush will create a streak free and natural looking cover up. Work your pointed concealer brush gently along the lash line, working your way to the tear duct to achieve a flawless eye touch up



A precise angle to fit the curve and natural shape of your lids. Great for applying a base or all over highlighter.

The unique tip of this brush will give you an extra edge when defining your eyes. The pointed tip will create depth in the crease area. Also use this brush as a blender to soften shadows together.

What's your essential beauty product?
Leave your answer in the comments to win one of ADesign's cosmetic brushes!

xoxo,Lauren