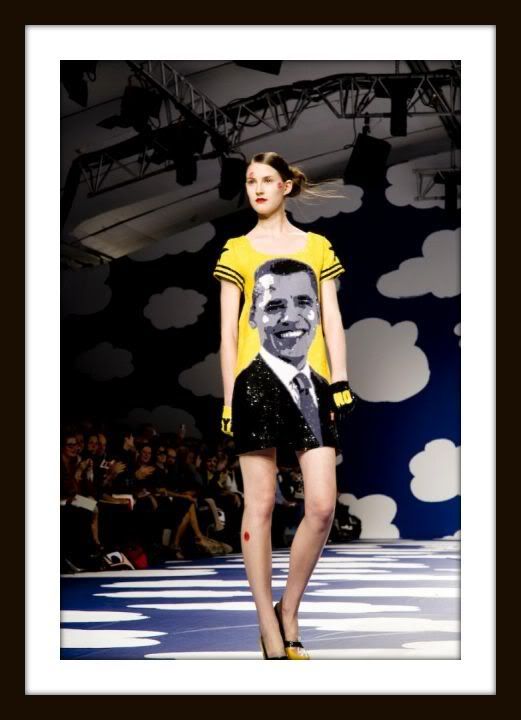 Regardless of your political affiliation, we are going to be voting for a new president of the U.S. on November 4th. I hope by now you've registered to vote and now its time to educate yourself about the candidates & watch the debates to make sure you're making an educated decision!
Fashion designers have all rallied behind Obama, creating shirts in his name or even with his picture on them. This pop art creation made a walk down Jean Charles de Castelbajac's runway in his SS09 collection. It's just amazing to me how the impact of the presidential candidates is as far reaching as the fashion world. Is it taking things too far when you're political views are made evident through your designs?
I'm very interested to see the turnout of the election & whoever wins, I wish them the best!
xoxo, lauren