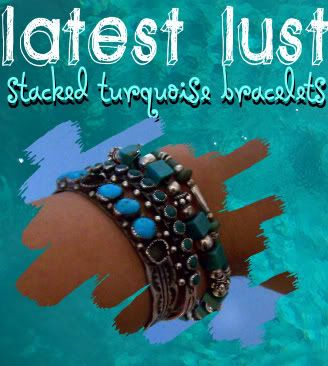 Lately, one of my favorite things to do is to stack up a bunch of turqoise bracelets on one arm. The stone is so earthy yet fresh looking. The color brightens up a boring black or white outfit and looks great with denim or white.
Each of my bracelets tell a story.
The First one is a beat-up thrift store find.
The Second, a hand-me-down from my grandmother.
The Third is handmade by my mama.
The last, a souvenir from my dad's trip out west.

xoxo, lauren