Right now I should be studying for economics for my exam about the exchange from US to foreign currencies. Although right now I'm lusting over the Paris Vogue editorials and wishing it didn't cost an arm and a leg to buy in the U.S.! So taking a study break to blog post isn't totally irrevelant right?
Check out these shots from some of Vogue Paris' November issue's editorials & I think you'll agree:
Cindy Crawford still looking smokin hot in her forties!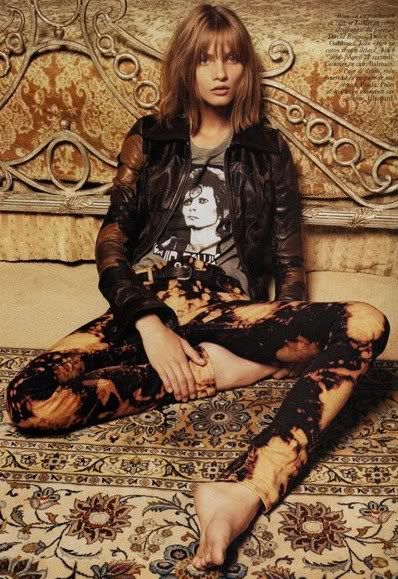 Acid Washed goodness! Ah, time for a denim DIY

Adriana Lima in an over-the-top colorful editorial; I am in love with her accessories though!
photos courstesy of tfs
xoxo, lauren