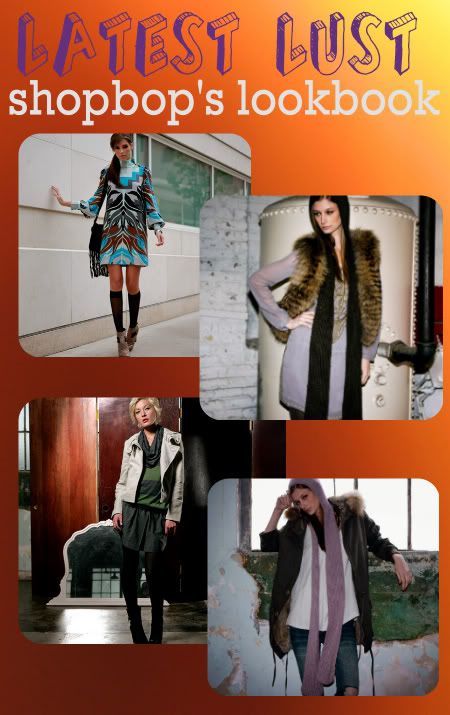 Whenever I'm feeling less than inspired I stop by Shopbop's online lookbook. It's updated once a week with new shots and although its nothing revolutionary or editorial its great for outfit ideas. In the fall/winter I feel like its so easy to just throw on a sweatshirt or coat, but outfits like these showcase great style too.
In these particular looks I'm loving the unique hosiery, scarves, & outerwear that seem to "make" the outfits. Just because it's chilly outside doesn't mean you have to resort to drab options. The lookbook always seems to perfectly capture the ideas I have in my head for outfits and bring them to life. The styling is practical yet trendy and fashionable.
It makes me never want to wear a baggy sweatshirt outside again!
xoxo, lauren