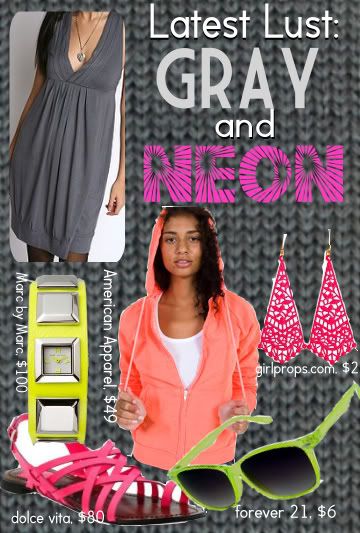 Neon's been popping up all over the place lately, especially in accessories. Sticking to my new years resolution of wearing more color, I've been throwing in splashes of fluorescent colors with neutral colors, like gray.
Combined with a gray tank dress, neon brightens up an otherwise ordinary outfit. The day-glo colors are definitely an 80's/90's influence, a big trend for Spring 09.
On a complete side note, after making a trip to the mall this weekend and perusing some department stores, I'm really worried about the retail industry! Almost everything in the stores was on sale with an additional percentage off. Retailers must be barely breaking even or losing money. It's so depressing! I really hope things pick up..
xoxo, lauren