So, I spent my Valentine's Day afternoon going to see Confessions of a Shopaholic with one of my girlfriends. I thought it was really cute anddd perfectly appropriate since there is no guy in my life, and fashion is my only love. Maybe that sounds depressing, but it's okay with me. Guys may come and go, but channeling my frustration over them through my appreciation for fashion has helped me through a lot.. (ever heard of retail therapy?).
Patricia Fields is an amazing costume designer, all of the outfits in the movie make me want to go out in something comepletely over the top. These were a couple of the fun and outrageous outfits from the film: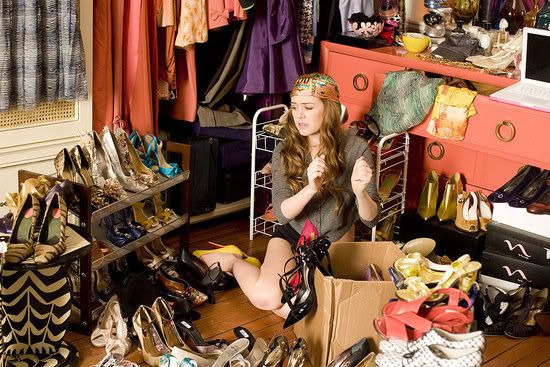 Look at all of those shoes!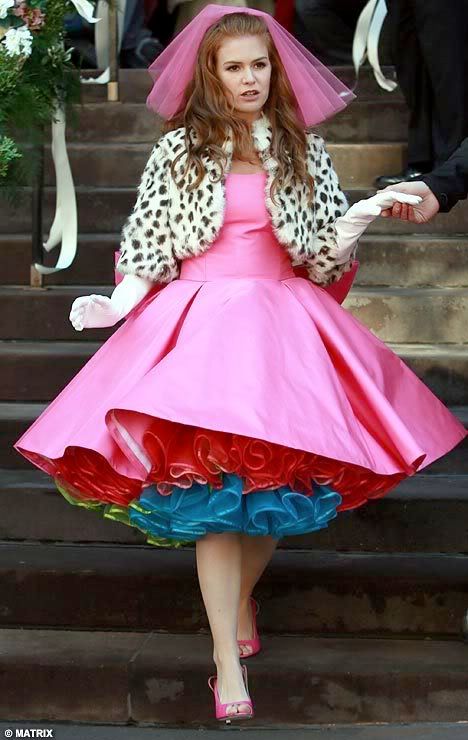 CRAZY bridesmaid dress!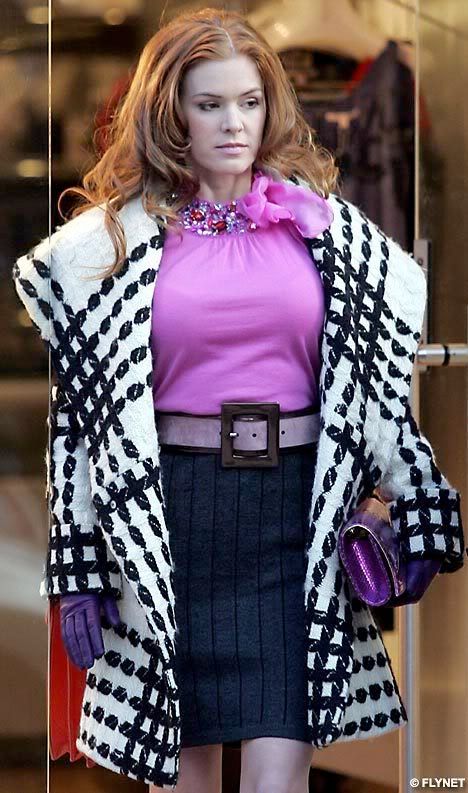 No need for a necklace with this bejeweled blouse!
The muppetlike orange shrug is so crazy that I kind of like it.
What are everyone's Valentine's Day plans?
xoxo, lauren