Marc Jacobs' shows always take me a few days to sink in. He's always coming up with collections out of left field. They're so quirky that at first I don't like them and then I start to see the inspiration that each and every collection becomes each season. The neon brights are obviously here for another season and 80's influence as well. I've always thought I should have lived in the 80's so I can appreciate that.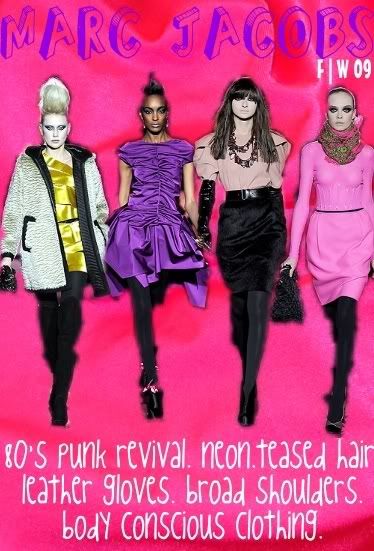 Tracy Reese's collection is nothing earth shatteringly influential, but I would wear absolutely everything in the collection! It's so girly with that bit of edge that I love. It's wearable, and saleable. Plus, really makes me want to go out and buy a skullcap :)
I have a friend's 21st birthday tonight with an 80's glam rock theme.. can't wait to dress up!
xoxo, lauren