I think I mentioned it once before, but I'm anxiously counting down the days until Miami Fashion Week a fashion filled event I'll be covering for La Petite Fashionista! It will be an incredible experience and I promise I'll come back with tons of pictures, stories, and fashion show coverage.
I'm looking forward to fashion week wayyy more than my week off for Spring Break. Right now, I'm trying to find the perfect outfits to rock; you can get away with a lot of crazy ensembles in Miami. I'm even having my lovely friends at
Stella Accessories
design me a headpiece!
Imagine my excitement stumbling across this Paris Vogue editorial that looks like the perfect mix of Parisian Opulence and Over the Top South Beach. It's styled by Carine Roitfeld, and modeled by Daria Werbowy (thank you
diorette
for the scans!):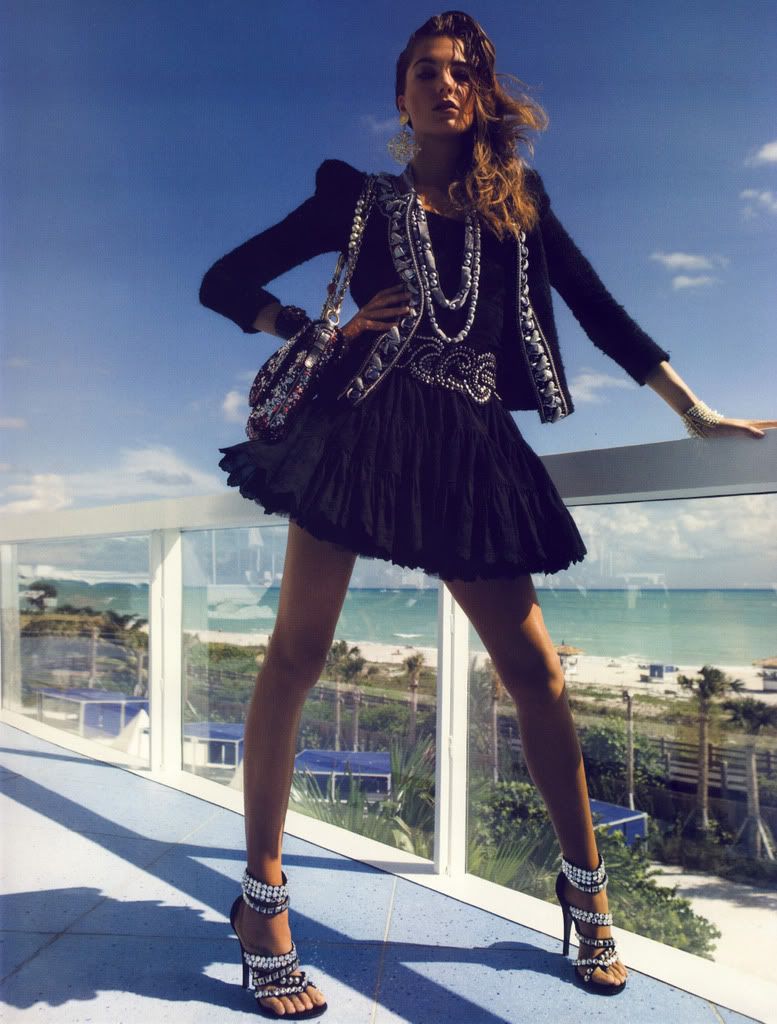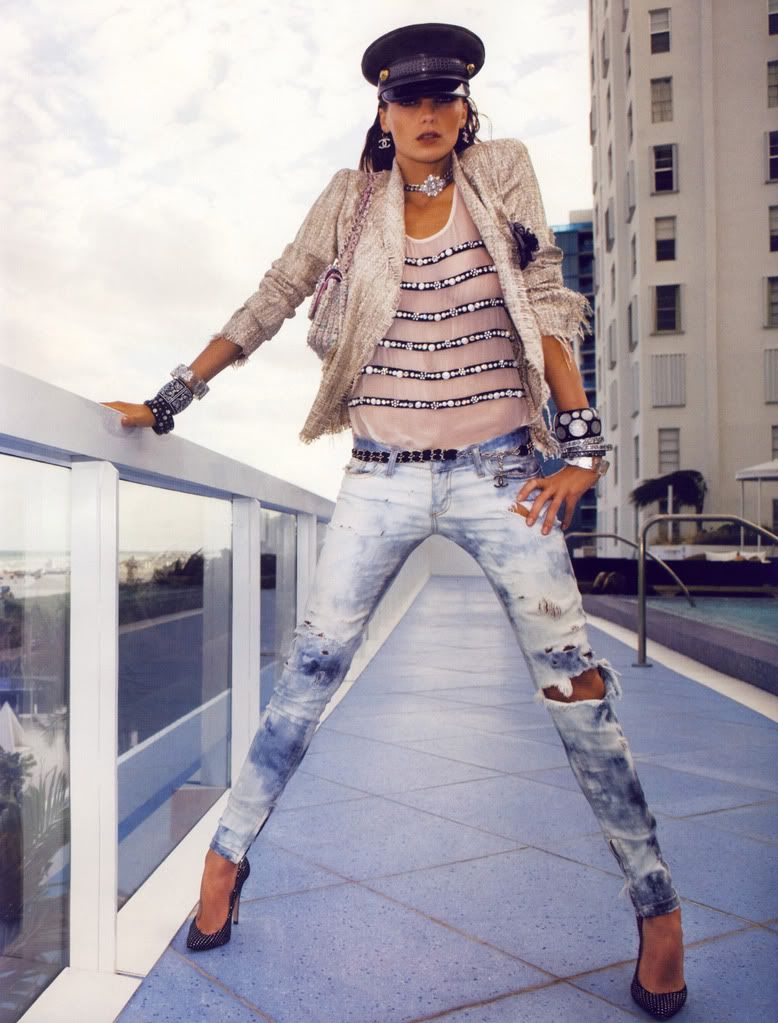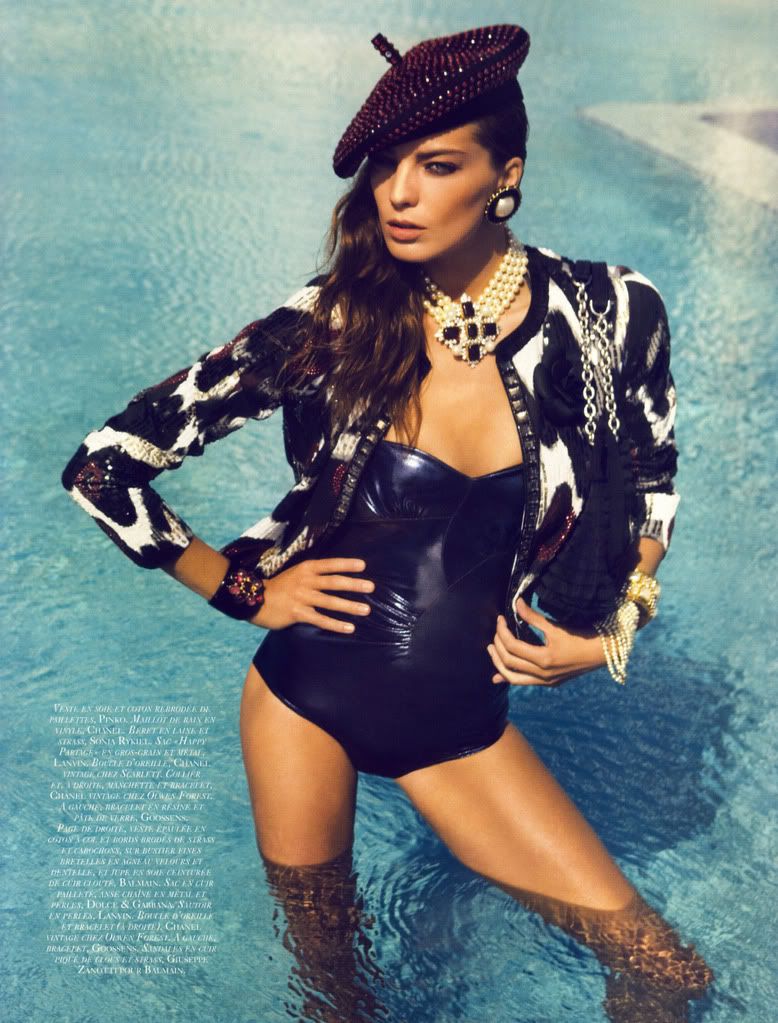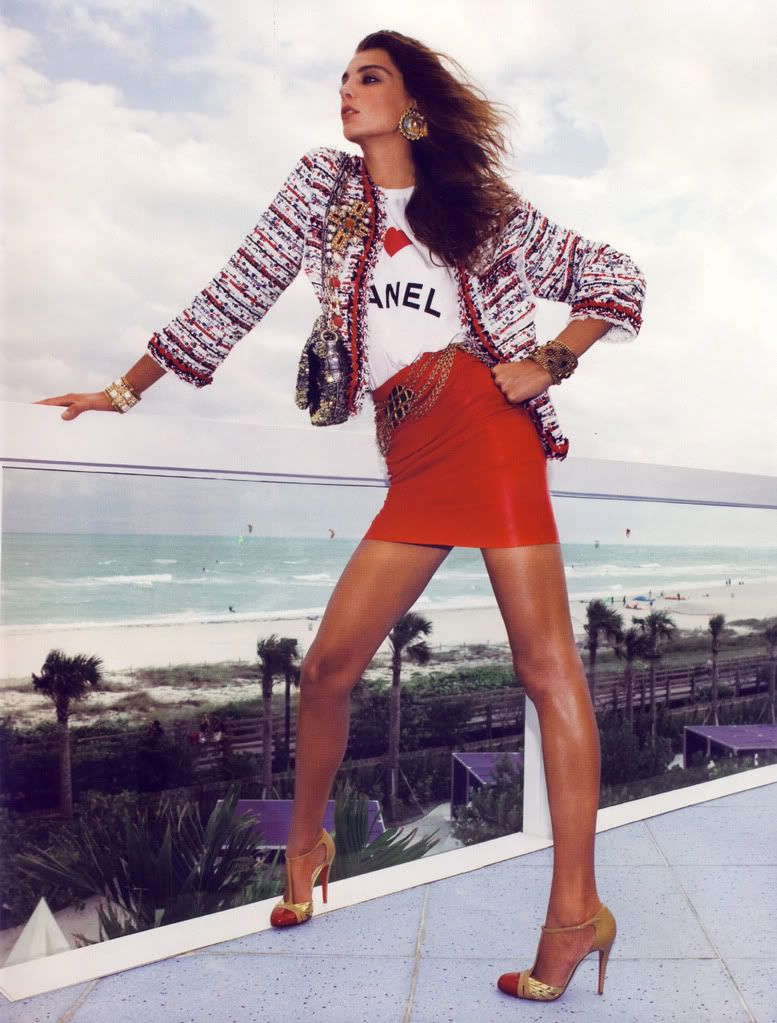 P.S. Where can I pick up one of those awesome neon Chanel tees?
xoxo, lauren