Former Miss Ecuador, Gabriela Candena had one of my favorite collections in the bunch. From the silver splattered yellow shorts, to the sweetheart necklines and slouchy slacks, I adored all the pieces in the show. The show displayed elements of metallic mixed with colored silk separates in royal blue, golden yellow, and coral. The shapes were figure flattering and contained strategic pleats and peek-a-boo lace. Other pieces in the collection contained large sequined looks and high waisted shorts and glittery fabrics. It was colorful glamour at its best.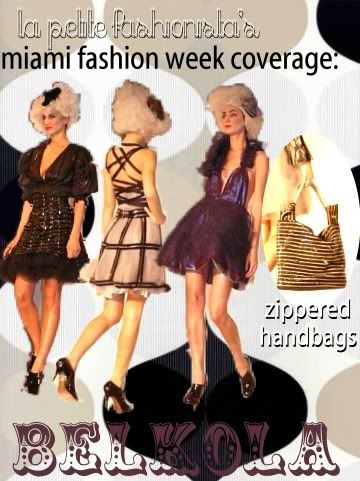 Belkola is designed by Dominican Republic native who specializes in pret-a-porter, lingerie, and couture. The collection took my award for cutest accessories! The exposed zipper motif was visible throughout the line from the provcoative back of the dresses to the rosette hair pins and satchels. The white curly haired wigs reminded me of Juicy Couture advertisements and matched the punky but girly aesthetic. "Heavy metal" was essential to each of the looks; draped chains, gunmetal colored silk and cage skirts. This gave the collection a futuristic feel.
I have one final installment of my Miami fashion week runway reports coming up on Monday! I'll be in Atlanta all weekend visiting Americasmart, the apparel marketplace, with my Collegiate Merchandising Association. I'll be back next week with pictures & stories from my adventures!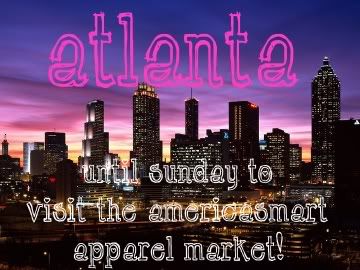 xoxo, lauren