I know the amount of fashion communities on the internet is pretty mind boggling and it's hard to sort out the mundane from the extraordinary.
StyleCaster
is going to be huge it's unlike any other style site I've ever visited.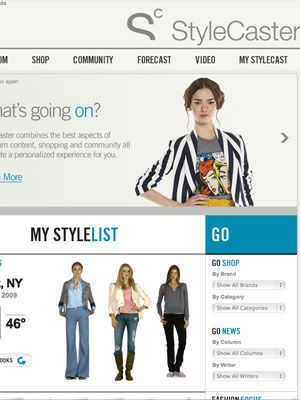 It's a very personalized shopping and fashion community and creative outlet for fashion lovers. You customize the site to your location and it sends you daily emails with wardrobe suggestions based on the weather along with fashion headlines and that day's sale announcements & local events. On the site there's an area to upload pictures for your own "inspiration board", images of new clothing from brands you pick as your favorites, and insider videos.
I'm excited to be in the group of trendsetting users on the site and I have a
link
just for La Petite Fashionista readers to join the fun as well. I hope everyone will check it out!
xoxo, lauren