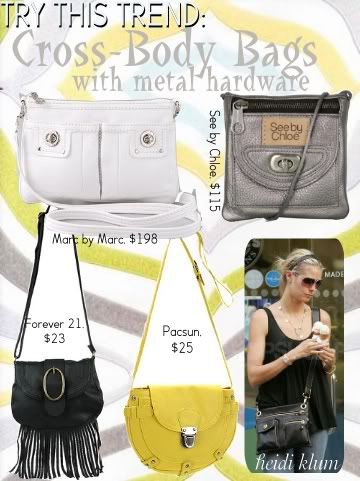 A handbag trend that's quickly been catching on is the cross body bag. It almost seems to exist in rebellion to the ginormous "everything but the kitchen sink" purse that's been so popular for the last few years. It's better for your back because the weight is more evenly distributed, and it requires you to only choose the essentials.
I own a couple cross body bags & my only complaint is that I can't my notebooks in them while I'm walking to class. On the other hand, they're comfortable and casual and often have a vintage vibe. All of these styles feature have metal hardware which gives them an updated modern & utility feel to them.
How do you feel about cross body bags? Could you give up your giant caryall for them?
xoxo, lauren