Ever since reading
Carrie'
s questionnaire on her blog and reading the answers of other bloggers I love I decided I wanted to fill one out for myself
Who is your favorite designer?
Right now Alexander Wang & Proenza Schouler are my favorite! Both are young, innovative, and create insanely wearable pieces. I'm so inspired by them going after what they want and not waiting until they're "grown up"

If you could come back as a dress, what would it be?
Something colorful and feminine yet a bit of a fashion risk. Probably a dress like Michelle Williams' 06 Oscar's Vera Wang dress. I have a penchant for yellow!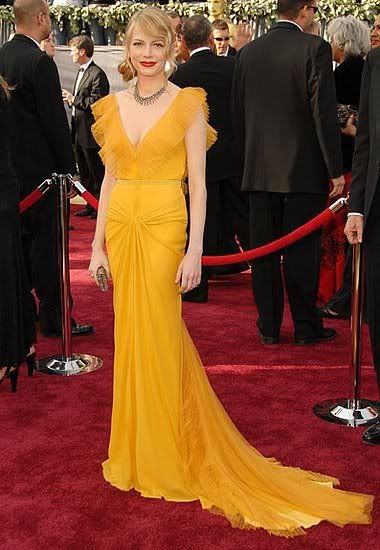 If you could come back as a model, who would it be?
One of the 90's supermodel legends like Christy Turlington.

If you could come back with someone else's body, whose would it be?
I adore Rachel Bilson's petite frame! She looks like a doll in everything she wears.

Junk food?
I have the worst sweet tooth! Cupcakes and ice cream are my guilty pleasures.. and I probably indulge more often than I should!
Underwear?
I'd love to rock these pretty neon Alexander Wang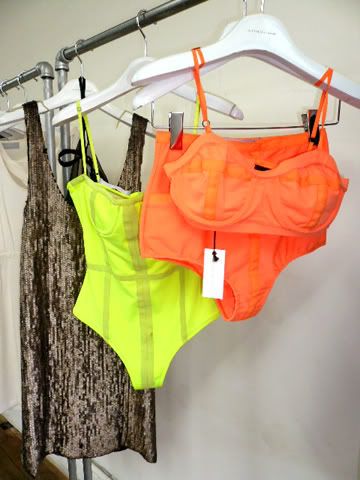 Who are your fantasy dinner-party guests?
Carine Roitfeld, Edward Cullen, Mary- Kate Olsen, Edith Head, and Diane von Furstenburg.

Fantasy celebrity one-night stand?
Adam Brody! I still haven't given up on him since the O.C. days!

Favorite place to have a drink?
A pina colada at a tiki bar at the beach! Mmmm paradise!

What can't you travel without?
Something to read! I will die of boredom without reading material.

Last book you read?
"It's Called Break-Up because It's Broken" by Greg Berendht (the guy who wrote "He's Just Not That Into You". It seriously changed my life. I reallyyy recommend it to anyone recovering from a painful breakup.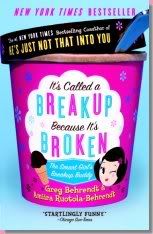 At age seven, you wanted to be…

An actress! I was in an acting troupe & singing lessons. I wanted nothing more than to be in movies or the next big girl pop group! I've always wanted to do something creative

What's the thing you find easiest to forgive?
When people are truly sorry for what they've done

What's the thing you find impossible to forgive?
Cheating significant others. No one worth your time should hurt you like that!

Biggest self-indulgence?
Like I said above, I have an unreasonable addiction to Starbucks. (I'm actually sitting there as I write this!) I also love nothing more than sleeping in reallyyyyy late.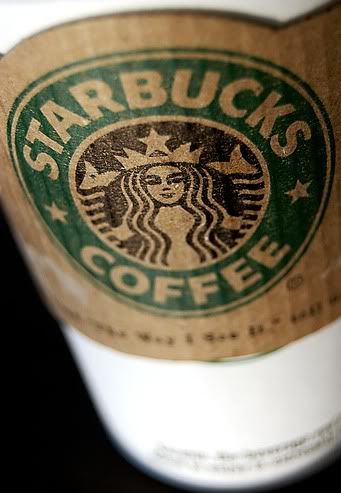 Favorite place to shop?

I love vintage stores for finding something really unique that no one else has. I run into Forever 21 for a quick item every now an then. I love looking at the displays and pretty clothes in stores like Bloomingales & Neiman Marcus but admittedly don't do much buying!

Favorite place to shop online?
Online boutiques like shopbop.com, chickdowntown.com and nasty gal vintage! It's amazing how much an online vs. Brick and mortar store can hold!

Whose diary would you most like to read?
Anna Wintour! She's such a private person with such an envied job!

If you were an inventor, what would you invent?
A mechanically operated closet & computer that creates outfits like me like Cher's in Clueless. Would that not be amazing??!

Who are your favorite furniture designers?
Eames! His furniture his decades old and still looks so modern! My gramma actually owns a lounge chair that I'm super envious of.

Car?
I wouldn't trade anything for my yellow truck! It's so ME! Bright and fun and stands out on the road. Plus I can see above all the other cars which comes in handy when you're as tiny as me!

What was your childhood nickname?
My dad used to call me "Laurney Toons"? haha

When and where are you happiest?
At fashion shows! I really feel like I'm in my element. I can't help but be insanely happy surrounded by beautiful clothes and stylish people! It's an intoxicating atmosphere.

What piece of art would you most like to own?
I love Salvador Dali's painting, Meditative Rose

What are your favorite vacation spots?
The North Shore of Hawaii (I'd loveee to live there someday), Paris, Tuscany, and my grandparent's lake house in Wisconsin.

Most treasured possession?
My pictures. Things that I really can't put a price on.

Favorite fictional character?
Blair Waldorf in the Gossip Girl books!

If you had another profession beside your own, what would it be?
I will be the happiest girl alive to work in the fashion industry in any facet when I get older. I'd really love to own a boutique slash coffee shop and hand pick vintage items for it and other beautiful labels!

What current trends would you like to see disappear?
Not a fan of the dresses with banded stretchy hems on the bottom. They're just not flattering on anyone!
Favorite trend of all time?
I love my black leather jacket I splurged on in Italy. I feel like a female version of James Dean in it!

Always…
Follow your heart.

Never…
Let the negative things people say break your spirit!
xoxo, lauren