The May issue of
Vogue Italia
couldn't be more timely with it's recession themed editorial "Fashion Bailout" shot by Steven Meisel & inspired by thrift stores and it's vintage looking "survival guide" cover. One positive spin on a weak economy is that it forces people to get creative whether it's huge businesses like the magazine industry to individuals like ourselves with our wardrobes. I personally am a huge thrift store addict so this editorial reminds me of my dress up ventures.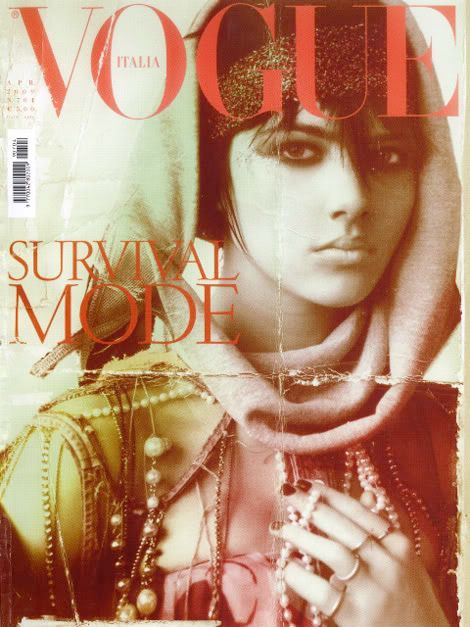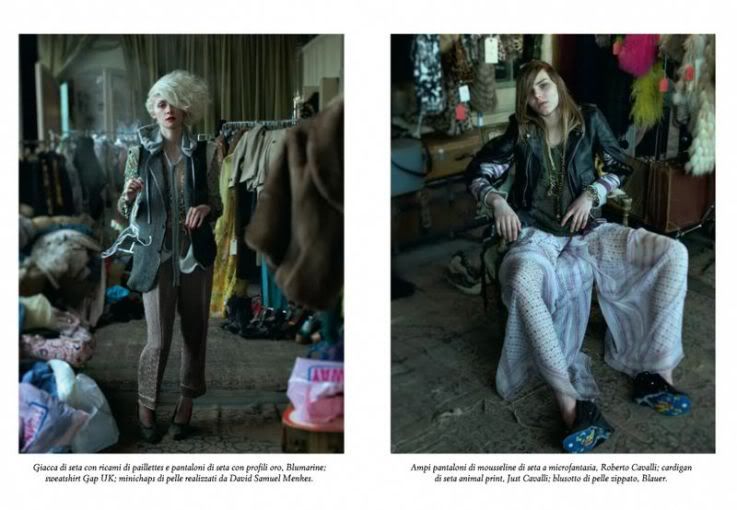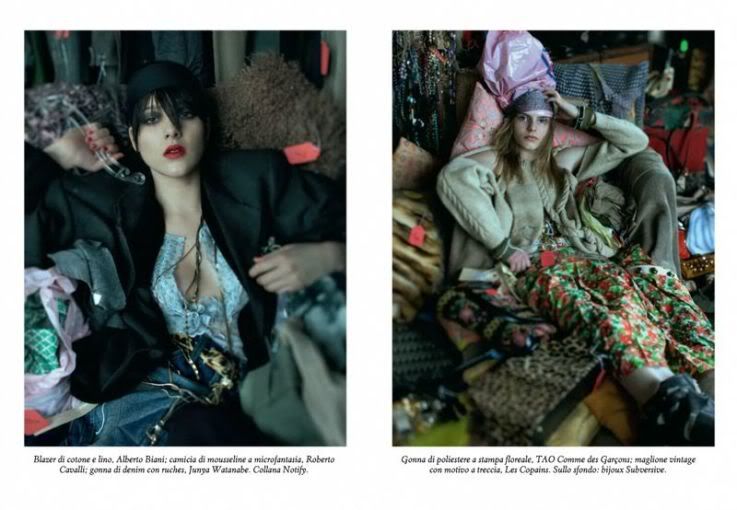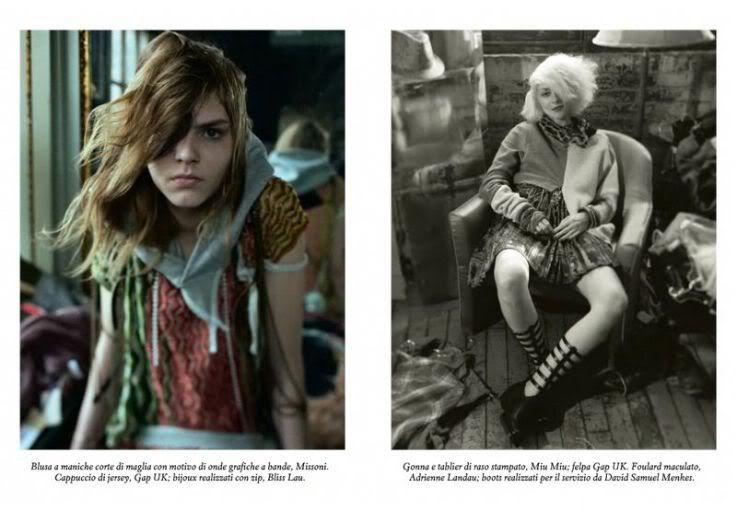 How do you find yourself dealing with the recession when it comes to fashion?
Have you started shopping at stores you had never considered before, begun combing the sales racks, or practiced a ban on shopping altogether?
xoxo, lauren