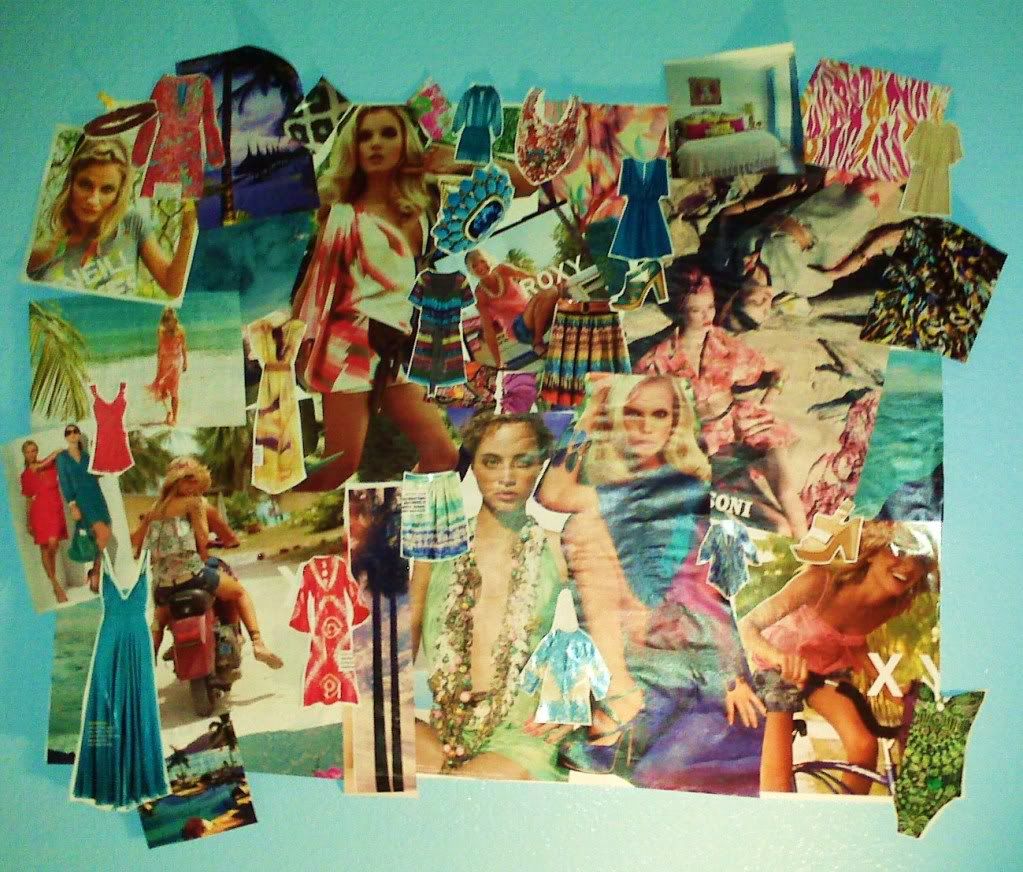 After reading a post on
La Belle Vie
I was motivated to make good use out of my huge stash of fashion magazines and create an inspiration board of my own. I've always kept a composition book of my favorite outfits, make-up tips, and editorials but it was fun to do a giant poster for my wall. This particular one is everything that's inspiring me lately:
tropical beaches, bright colors, slouchy shirts, and nature inspired prints.
It's a great rainy day/boring day activity. Check out some of these for more inspiration!
Do you have an inspiration board or book? If so, do share!
xoxo, lauren