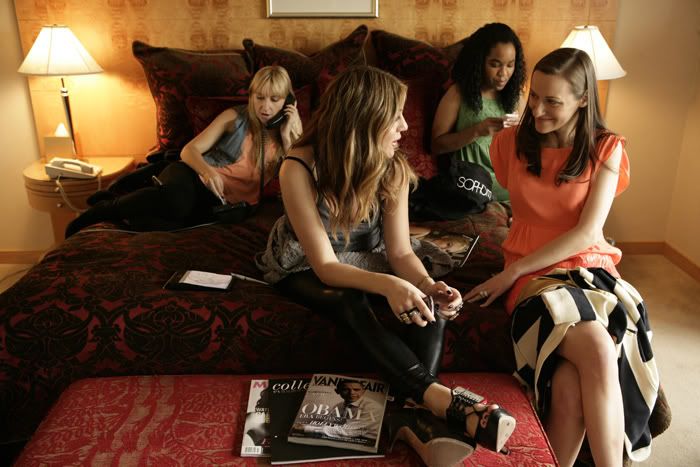 Dove Go Fresh sponsored these weekly installments profiling 4 of New York City's twenty-something Upper East Siders during Gosip Girl Commericals each Monday. The girls all are following their dreams; from being a well traveled philanthropist, to being a filmmaker,to being creative director at Nylon, to starting a clothing line! It really is inspiring hearing their stories and see them balance life just like those of us who are striving to be in their shoes!

I tried out Dove's Go Fresh Burst Body Wash & Soap and loved the yummy nectarine & whiteinger scent. It was not overpoweringly sweet like some can be. It had a thick texture & a nice bubbly lather. The pricetag is "recessionista-friendly" as well!
My favorite profile so far has been that of Chrissie Miller, designer of clothing line Sophomore. I love that she's been an entrepreneur from a young age & uses her own friends as models! I really recommend checking out the rest of the
videos
on the site as well too see each girl's story.
Check out the last installment Monday night during Gossip Girl @ 8 P.M. eastern time featuring Nylon Magazine's Dani Stall (I'm really excited to see this one)!
xoxo, lauren