Even though Chanel just showed their Cruise collection a mere hours ago in Venice, Italy, WWD already has images up & twitterers were giving live updates! Such a fast paced fashion world we live in; I love it! The clothes are absolutely gorgeous and so ornate. There is an obvious thirties inspiration with the Paul Poiret-eqsue lines of the clothing, layered necklaces, and curly cropped wigs.
The locale is breathtaking;although not what you'd expect from Venice (not the typical canal/ St. Mark's and gondola scene). As if the pictures didn't make me jealous enough; model Heidi Mount live twitters:
"the show was beautiful!!! it was on the beach at sunset. amazing."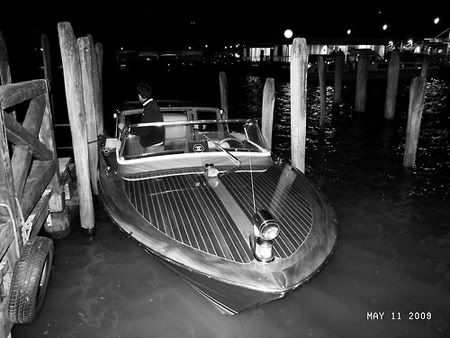 Do you spy the tiny Chanel logo on the windshield? Seems the Chanel entourage is traveling Venice's canals in style!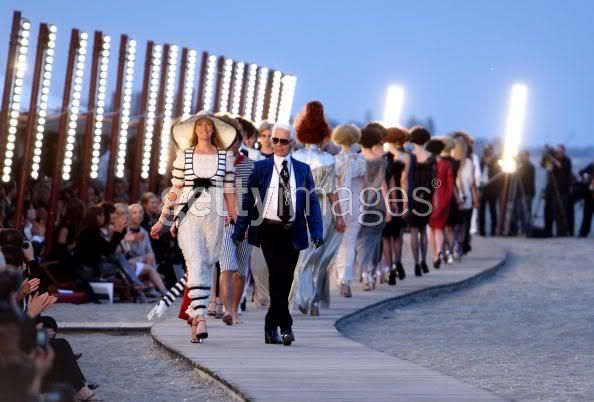 The boardwalk runway & sandy seating!
xoxo, lauren