I've spent two days in London and I must say, I love this city. It's so nice to finally be settled in somewhere and not live out of a suitcase. We no longer have to cram everything we want to do and see into a couple of days. Our study center is prime real estate and very central to everything!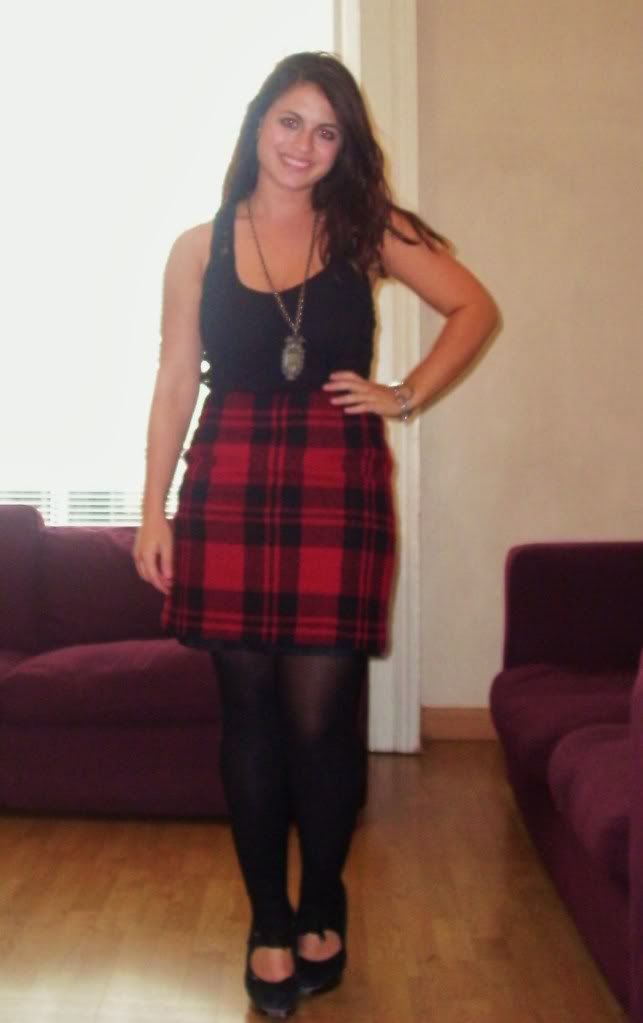 feeling quite british in my tartan skirt!
Our first day in London we had Matthew Jeatt, the director of Promostyl's U.K. branch give us a seminar on forecasting for Fall/Winter 2010. My plaid outfit actually fit right into one of his predictions . He forecasted some looks like gothic romance, ivy league, and even rockabilly. I always thing trend forecasters have the most AMAZING jobs. How wonderful would it be to dictate what the next big thing in fashion will be!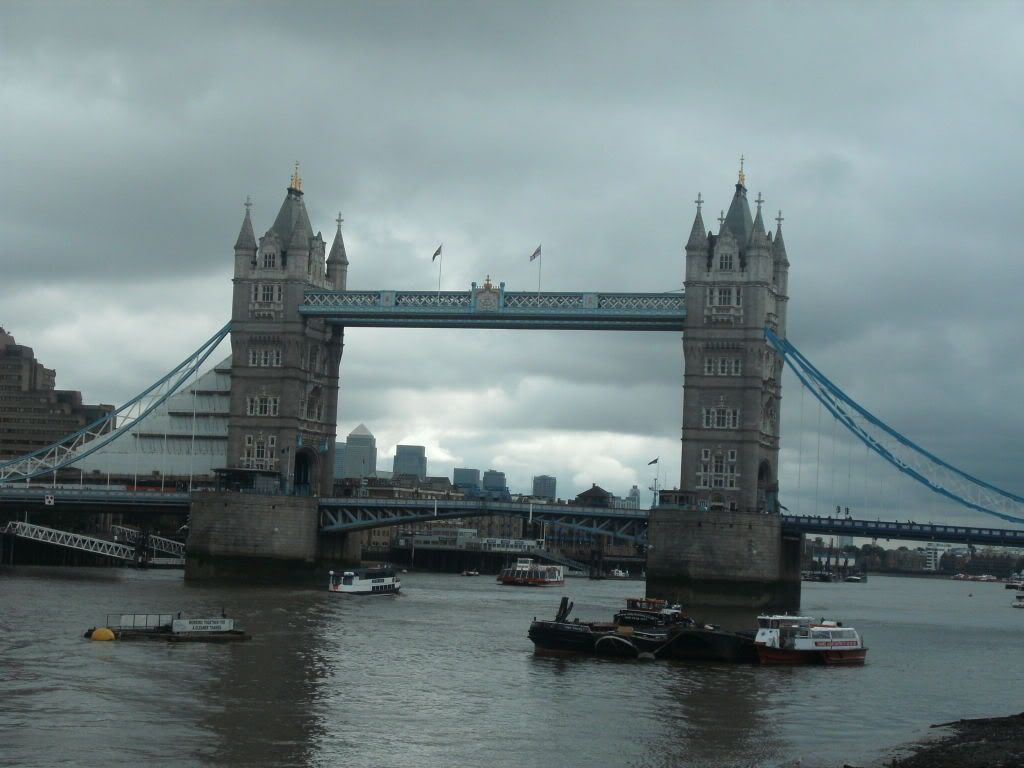 the tower bridge, framed by gloomy london skies
This trip has definitely been an experience to say the least. Traveling with 35 girls can be a bit stressful at times to say the least! It's definitely helped me to realize how lucky I am that I can fairly easily adapt to any situation I'm put in! I've definitely made some amazing friends along the way (who are just as obsessed with fashion as I am!)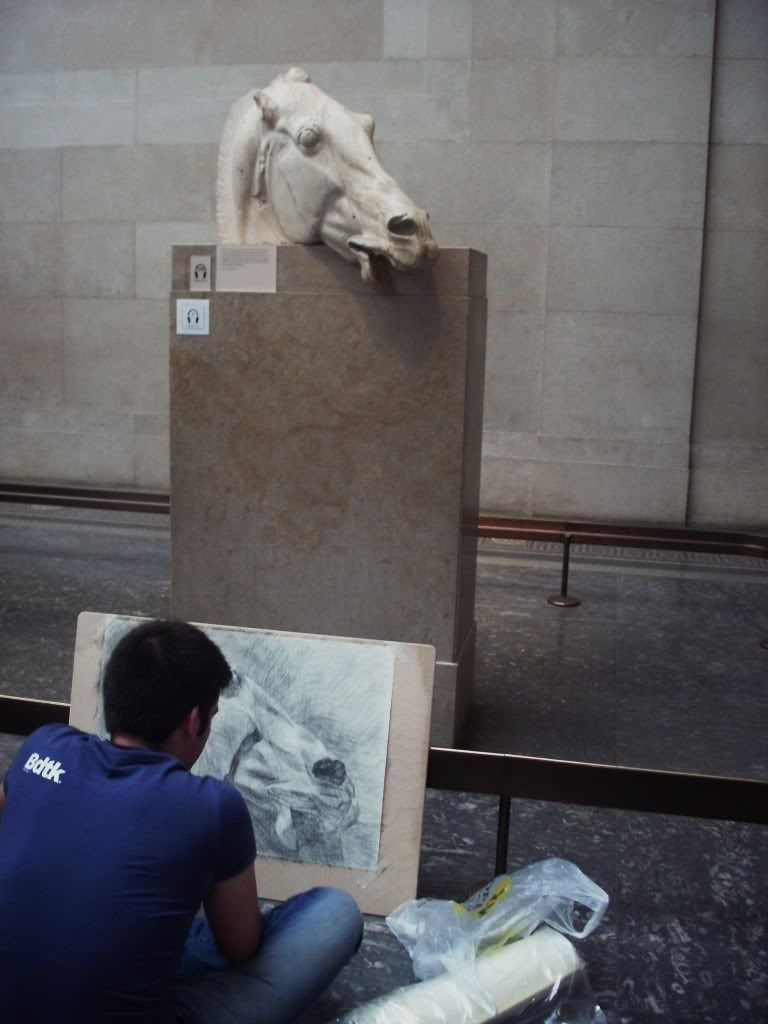 a student sketching the elgin marbles @ the british museum
Today, we visited the British museum. I'm a huge archaeology buff so I really enjoyed it;Especially the exhibits on ancient Egypt and Greece. I also think it's wonderful that the museums are free of charge to the public! It's definitely a good motivation to go get cultured!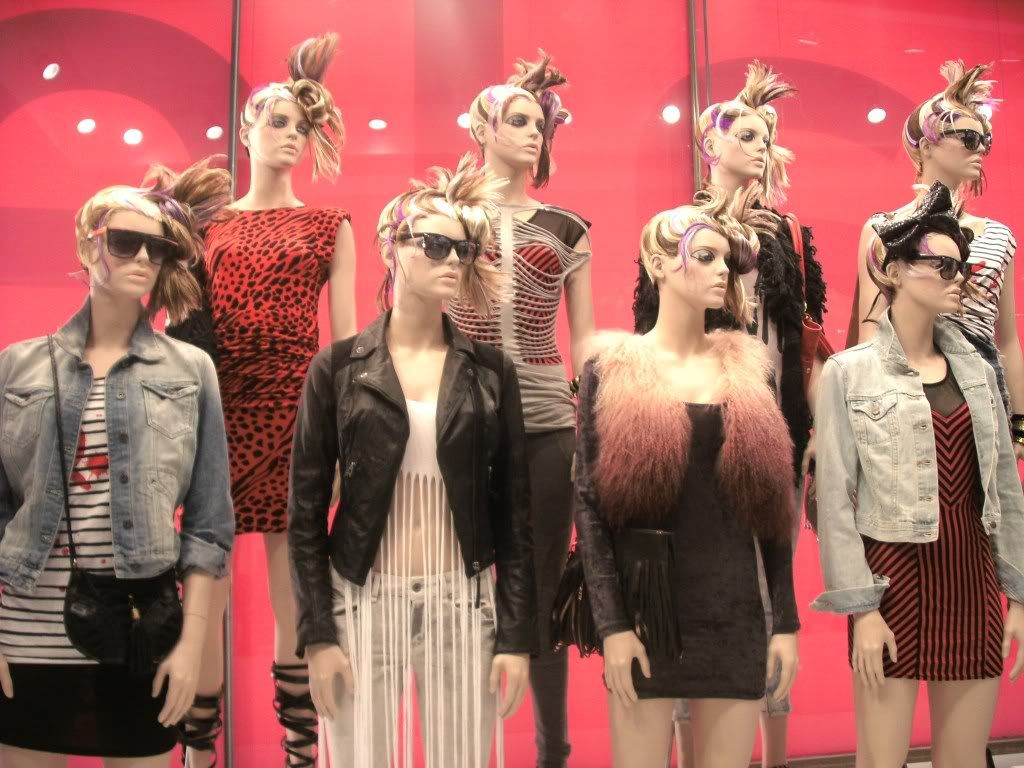 a window display at Topshop on Oxford St.
The shopping here is phenomenal! I've been doing so much, although regretably more window shopping than buying (darn that dollar to pound conversion). I fell in love with everything in Topshop! It was seriously, the most crazy packed store I've ever been to in my life. Everywhere you turned there was bargain hunting girls! I need to go back on a week day.. morning I suppose!
xoxo, lauren