Tonight my flatmates and I ventured to the Brick Lane area of London. At first it didn't look like much, but then.. we got to the graffiti; the reason we took the tube 7 stops away. It was so amazing! We even saw an artist in action. I was so inspired by all the colors and detailed work. We couldn't help but bust out our cameras for an impromptu photo shoot! I love the idea of something so taboo becoming artwork in itself.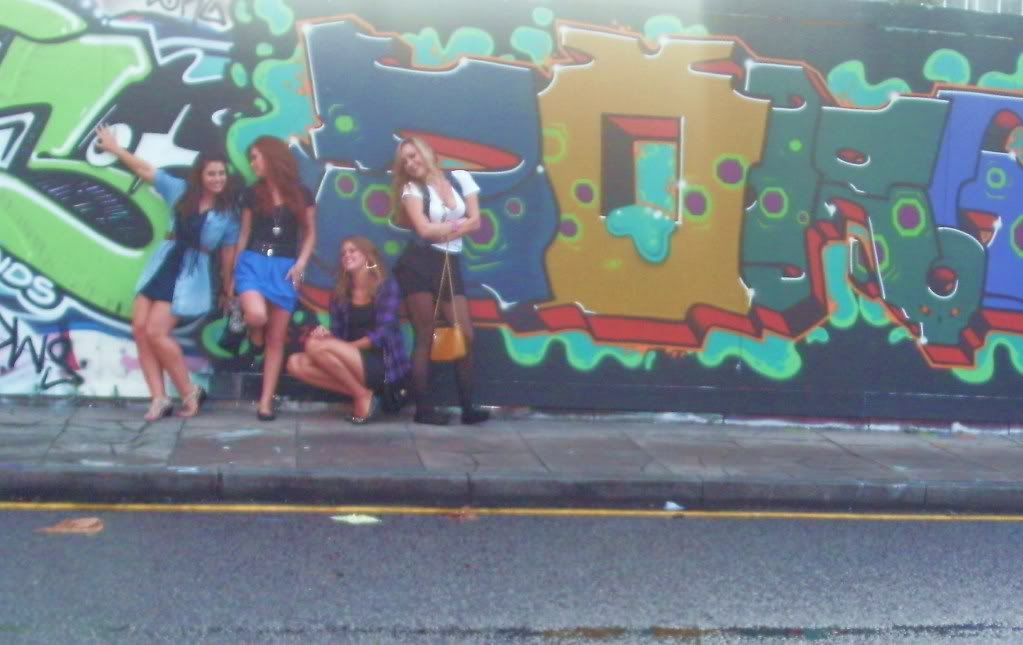 my stylish friends and myself striking a pose for the self-timer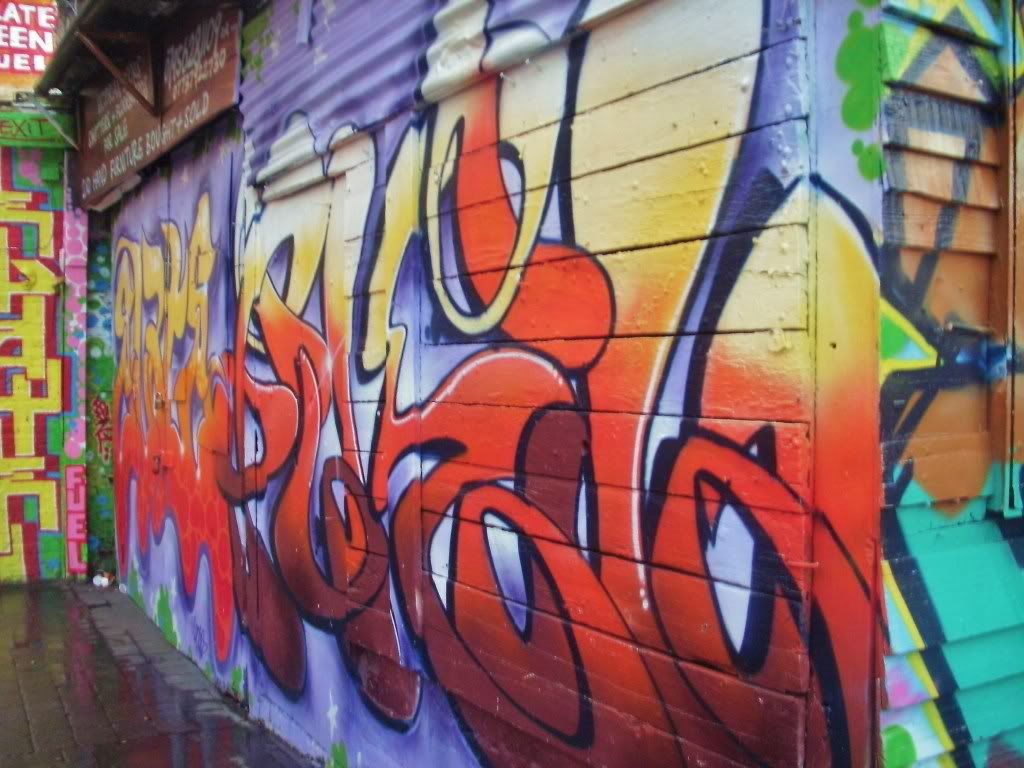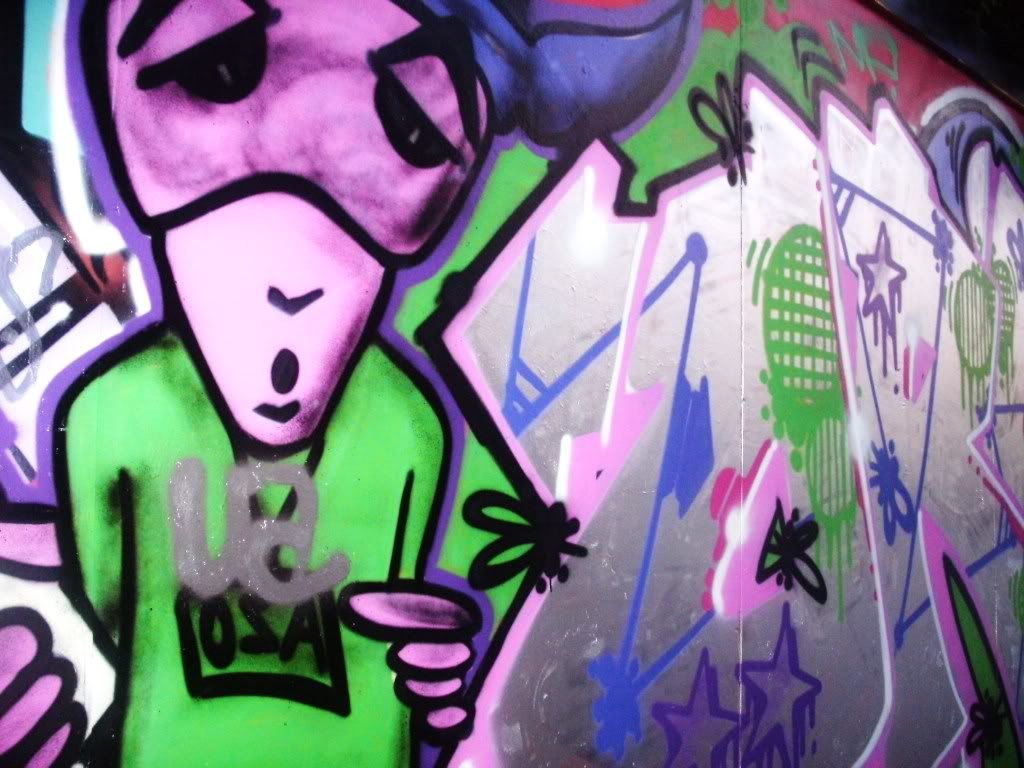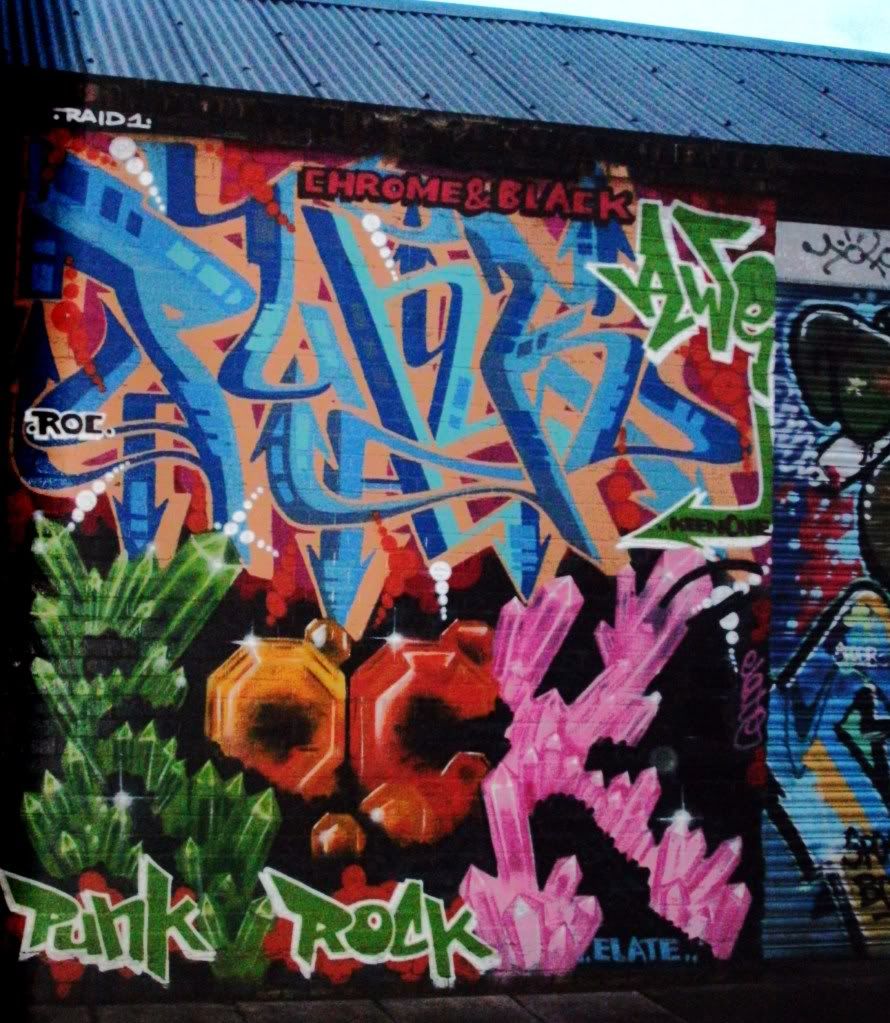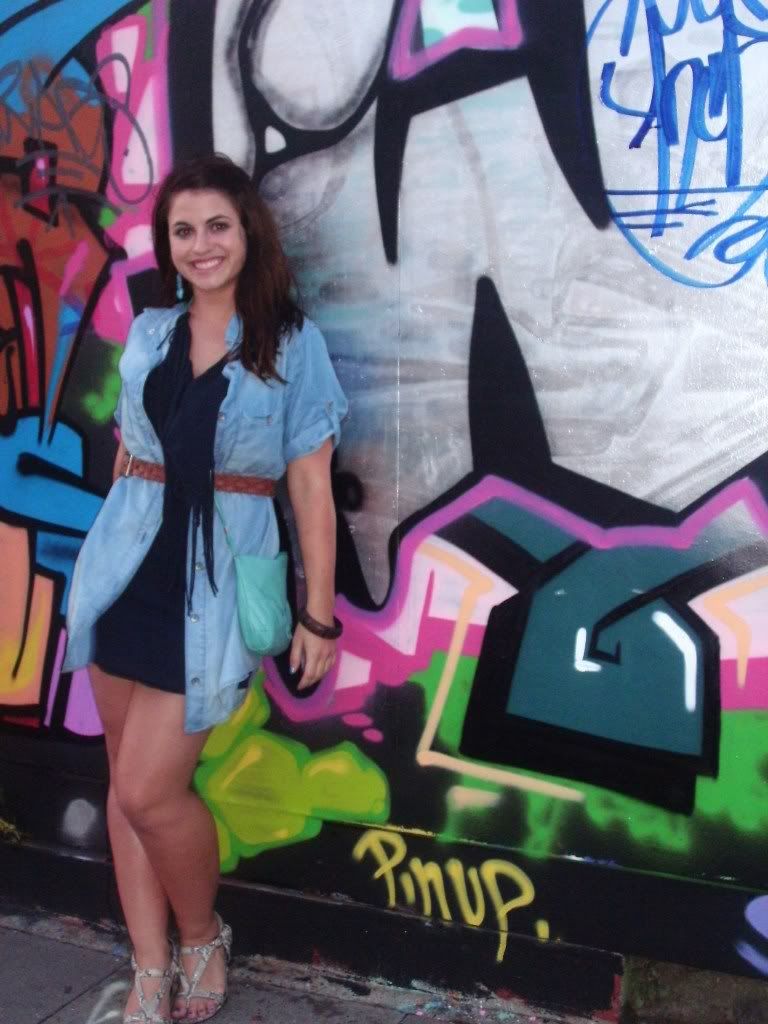 It was one of the coolest things I've ever seen since I've been here!
xoxo, lauren