As part of my study abroad program, I had write a 15 page paper reasearching a design.. I chose bras. I can safely say I know about everything I would ever want to know about them after dozens of hours slaving away in the comptuer lab! They don't seem like such a novel concept now, but a hundred years ago, women were suffering as they were squeezed into overly tiny corsets. I'm not saying that we don't ever try and change our appearance in modern times, but, thank god corsets are just for fun now!
After looking up so many images of the history of bras, I've been loving anything lingerie inspired lately! It makes me want to go out and buy a super feminine lacy style! There's something quite empowering about wearing pretty underwear, even if no one else sees it.
Imagine my suprise when we went to London's Fashion and Textile Museum (started by Zandra Rhodes) today and there was an exhibit featuring what else, bras and their history! It was quite a beautiful collection and the displays set the mood perfectly.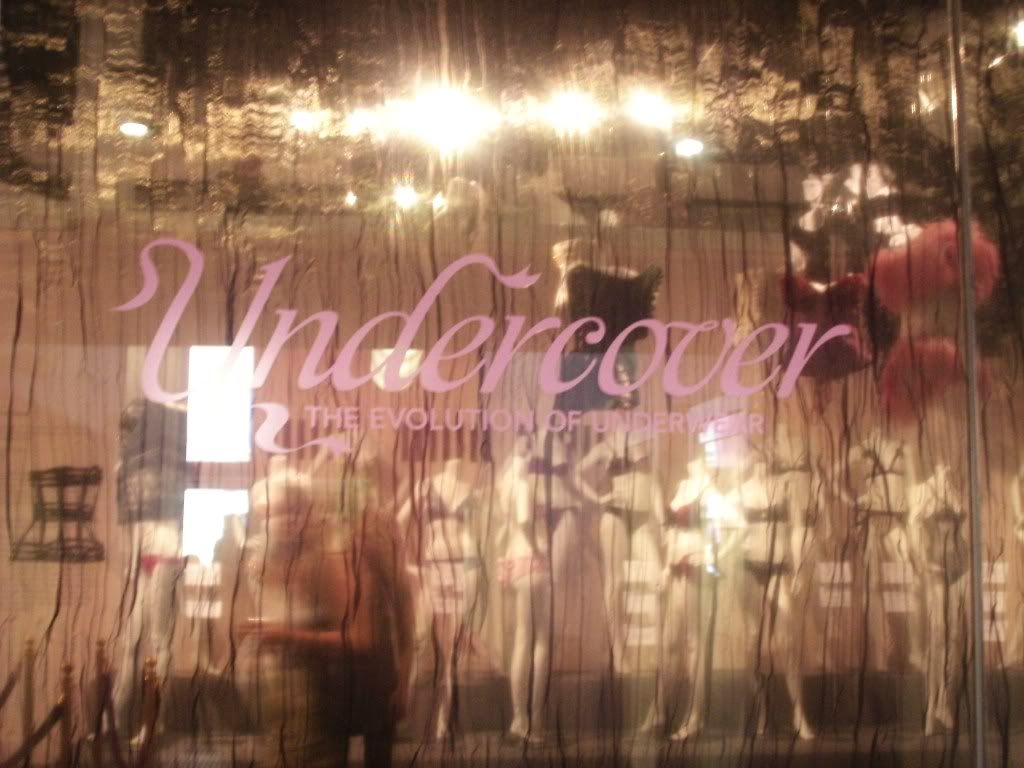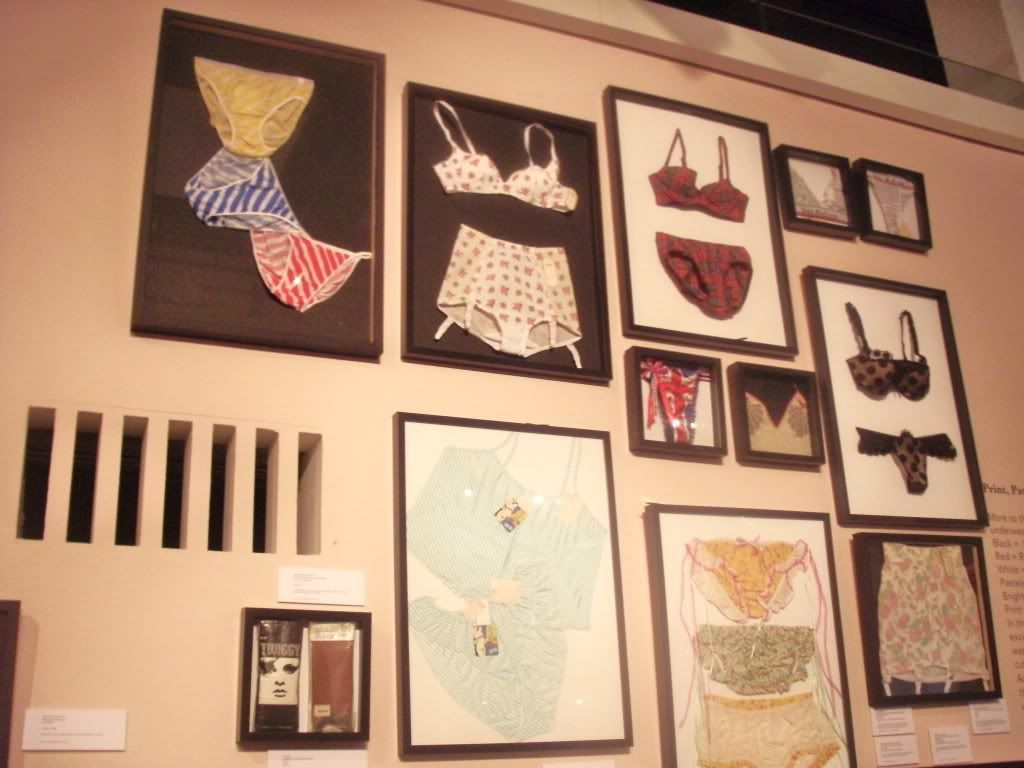 pretty patterned undies of the past & present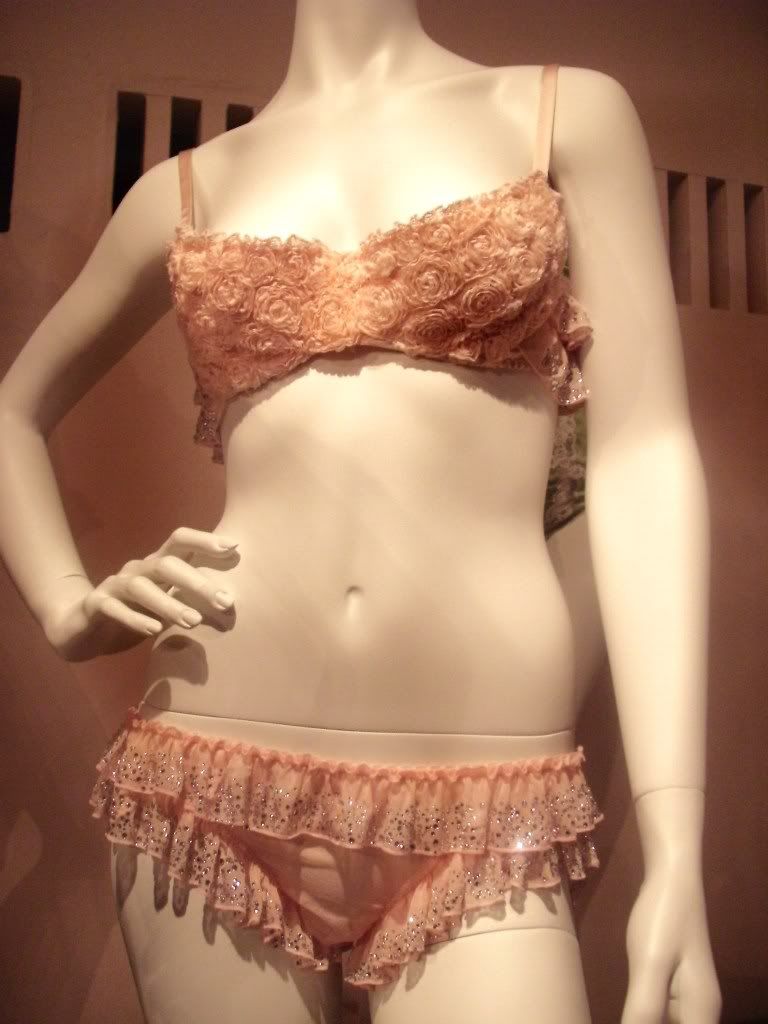 i love all the ruffles and rosettes!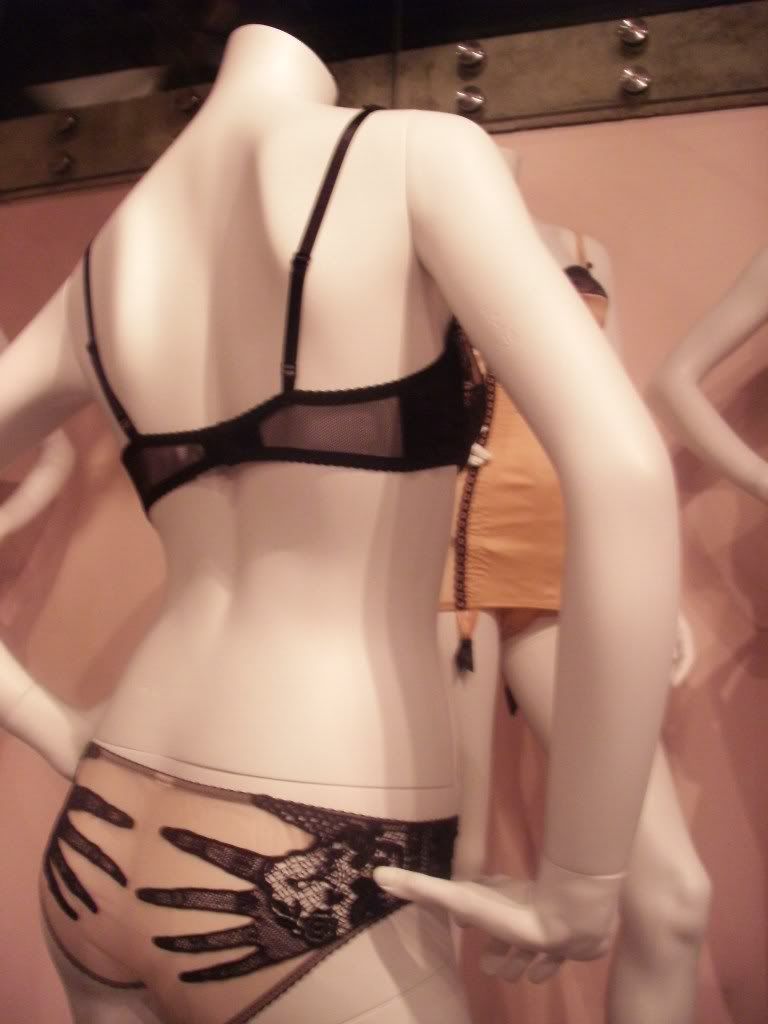 so cheeky, literally!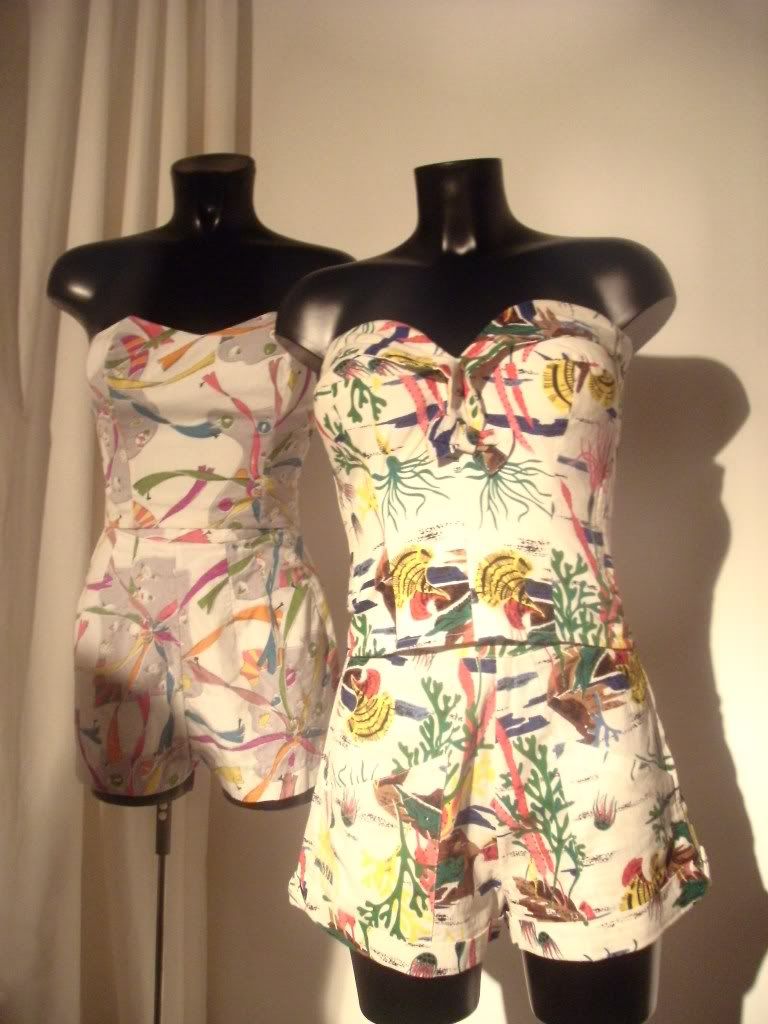 underwear as outerwear in 1960's playsuits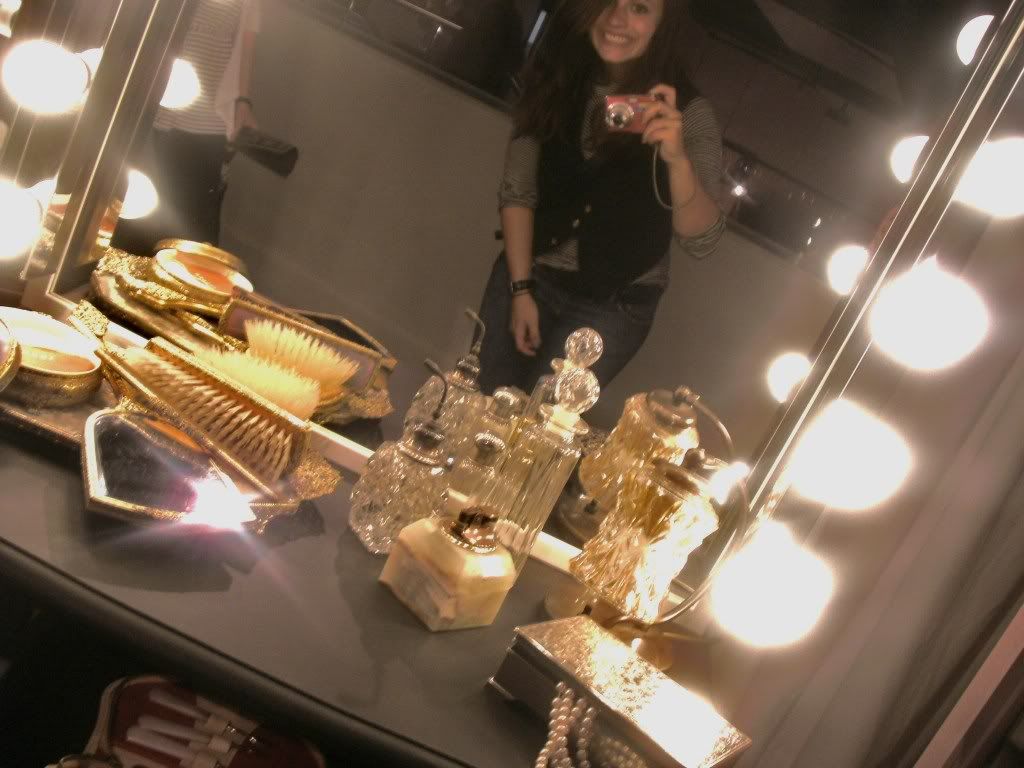 playing peek-a-boo in the adorable displays!
I have exactly a week left in Europe.. I can hardly believe it! I'm leaving for Barcelona this weekend and have a packed schedule ahead of me.. including a visit to see a certain famous shoe designer, but more on that later!
xoxo, lauren