I've always been in love with the movie Roman Holiday; I think every girl who watches it dreams of being swept away on an Italian adventure on a vespa scooter (while impeccably dressed in ballet flats). Imagine my surprise when right outside of our adorable bed and breakfast I saw this spraypainted onto the wall..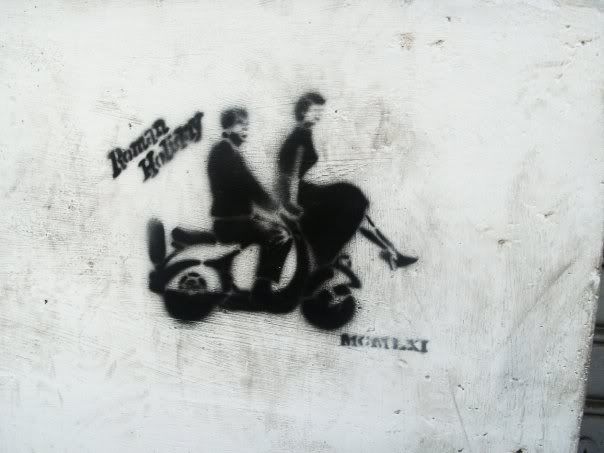 I knew it was a sign of a Dolce Vita weekend adventure.
Our first day we took a bus around seeing all the sights. We made a wish at Trevi fountain, scaled steps of monuments overlooking the city, and ate the city's best gelato. I'm in awe of all the history that surrounds Rome. It gives you an adventurous feeling when you're in the city; thinking about all of the people who have lived in the city, from the gladiators in the colliseum to Roman women in one shoulder gowns. Perhaps that's why they say "When in Rome.."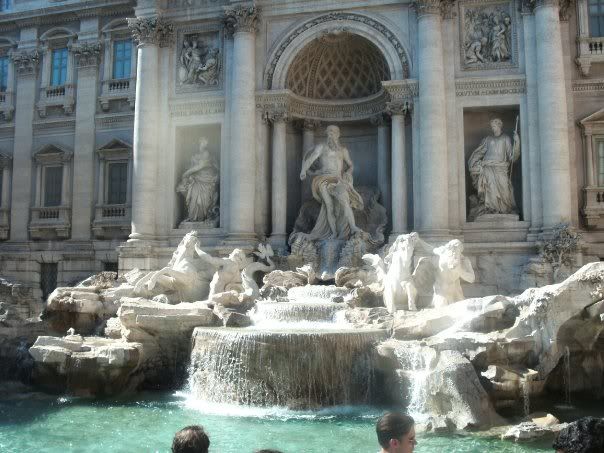 the enchanting Trevi Fountain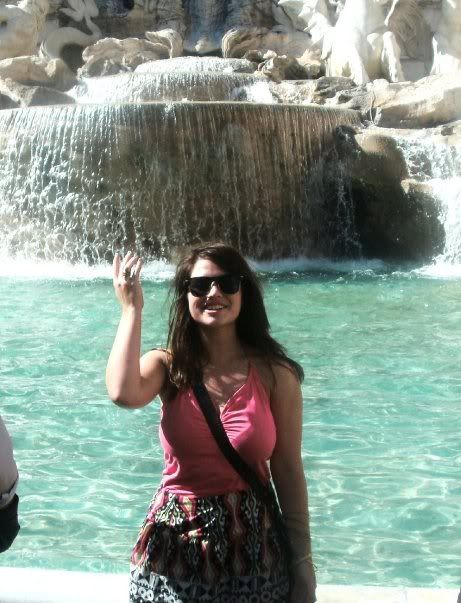 tossing a coin in to ensure a return trip to Roma!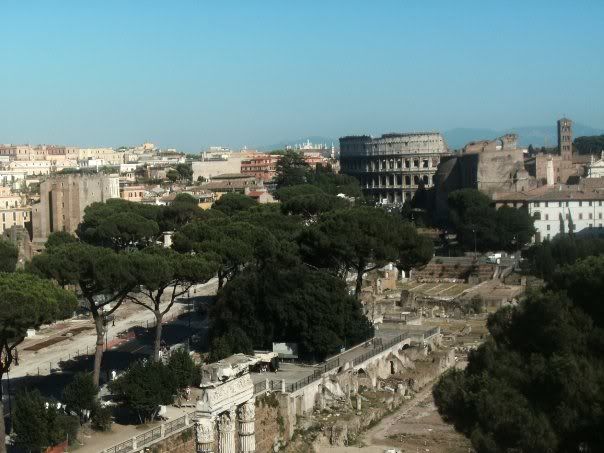 after a hike up hundreds of marble steps we were rewarded with this view..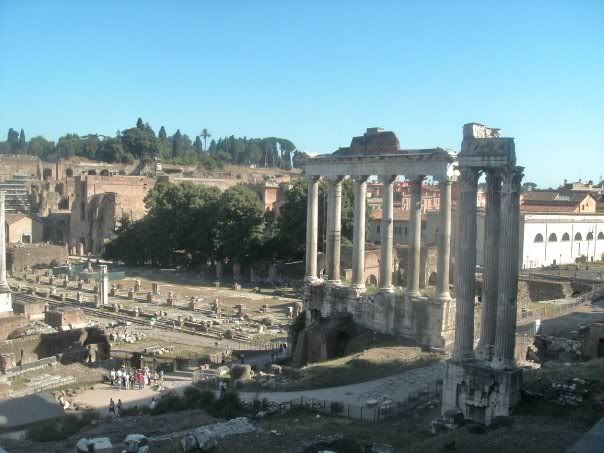 more ancient ruins!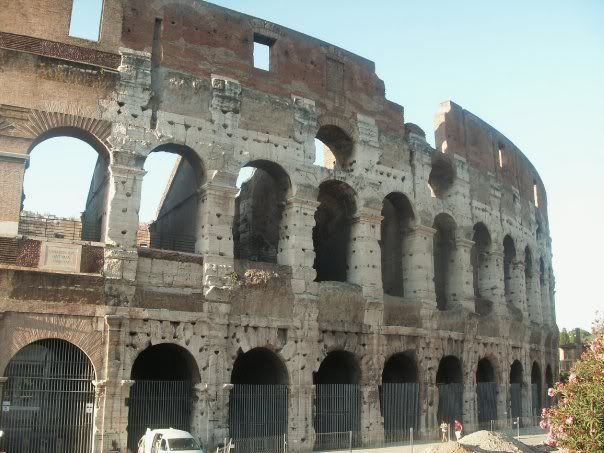 so amazing to stand next to something so ancient!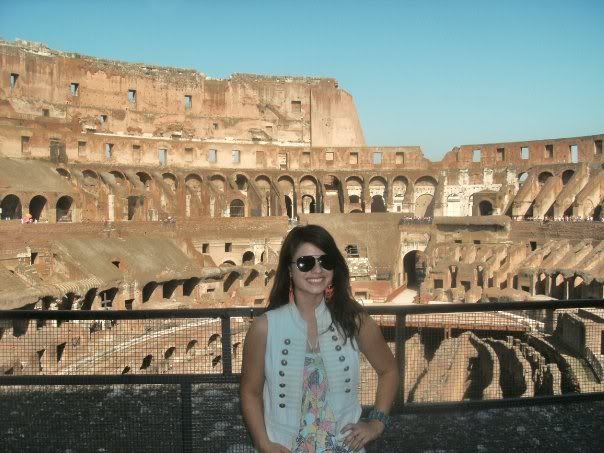 I've wanted to see the Colliseum for so long!
There's something magical about Rome, and though I didn't get my Audrey Hepburn-esque romance, I still fell in love.. with the city!
xoxo
,
lauren