Our study center is in the heart of all the good shopping in London, thus I've had quite a bit of time to explore all the cute nearby shops! Walking around one day I discovered
Rokit
, a gem of a vintage store filled clothes filed by decade. I got lost browsing among all the bargains of vintage jewelry, Levi boyfriend shorts, and 80's tiered skirts.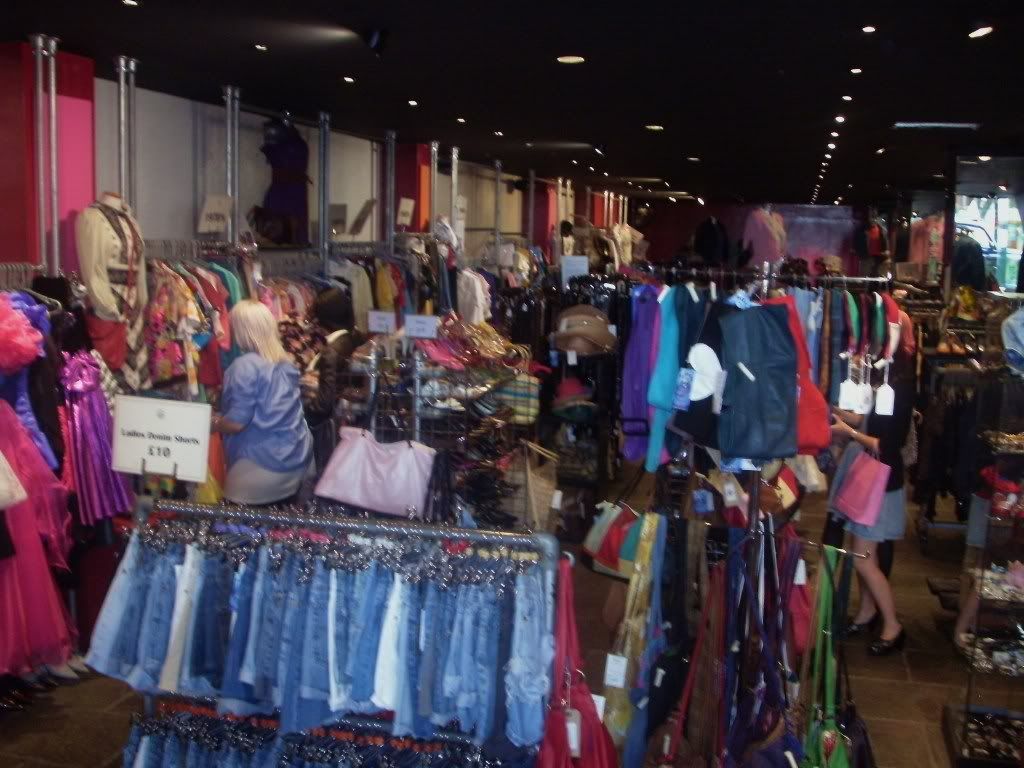 Everyone's sporting boyfriend shorts abroad! I've already bought myself a pair since I've been here; this whole rack was priced at 10 pounds!
fun mannequins in the front of the store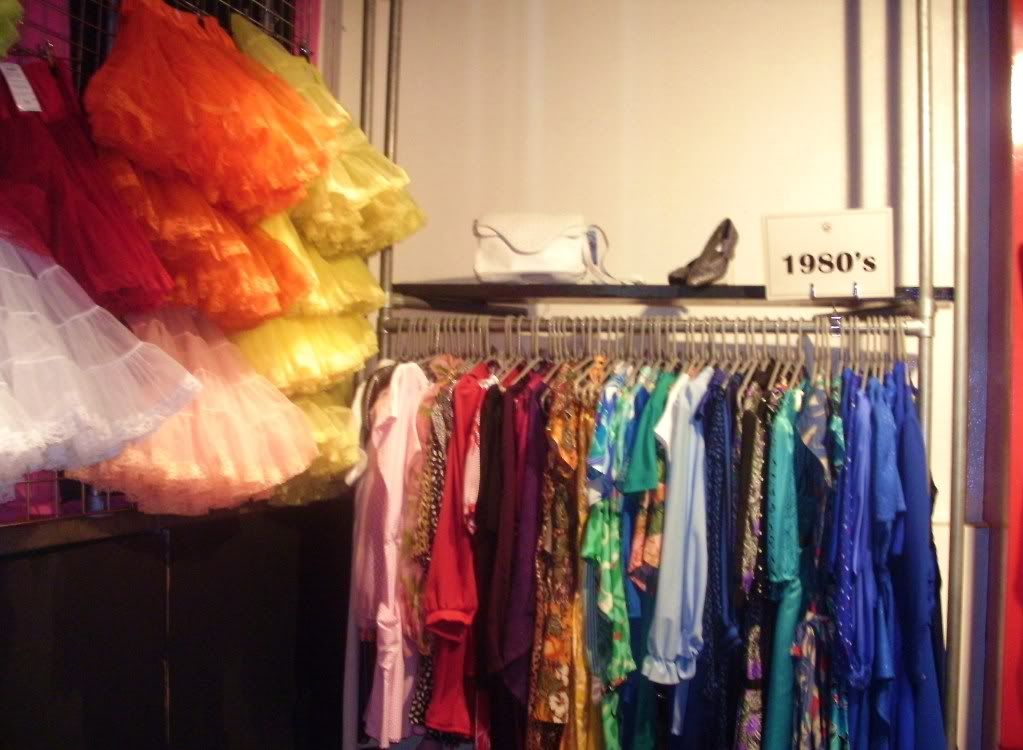 Madonna style tutus and 80's brights
a very flashdance-esque window display
The store has 3 locations throughout London (one in Camden, Covent Garden, and Brick Lane). They also have an online store! They loan out their vintage duds to magazines like Vogue, Dazed and Confused and i.D. magazine! Definitely take a peek if you're ever in London!
Do any london-ers have any other shops I should check out while I'm here?
xoxo, lauren