It seems like everywhere you go in London you see fabulously dressed people! Sometmies I can't help but whip out my camera and snap a picture of their cute outfits. Another common sight is statuesque model types wearing impossibly high heels, and carrying around their lookbooks to go-sees. It's so exciting to be surrounded by so many people who care as much about fashion as I do!
a model rocking some louboutins, no big deal.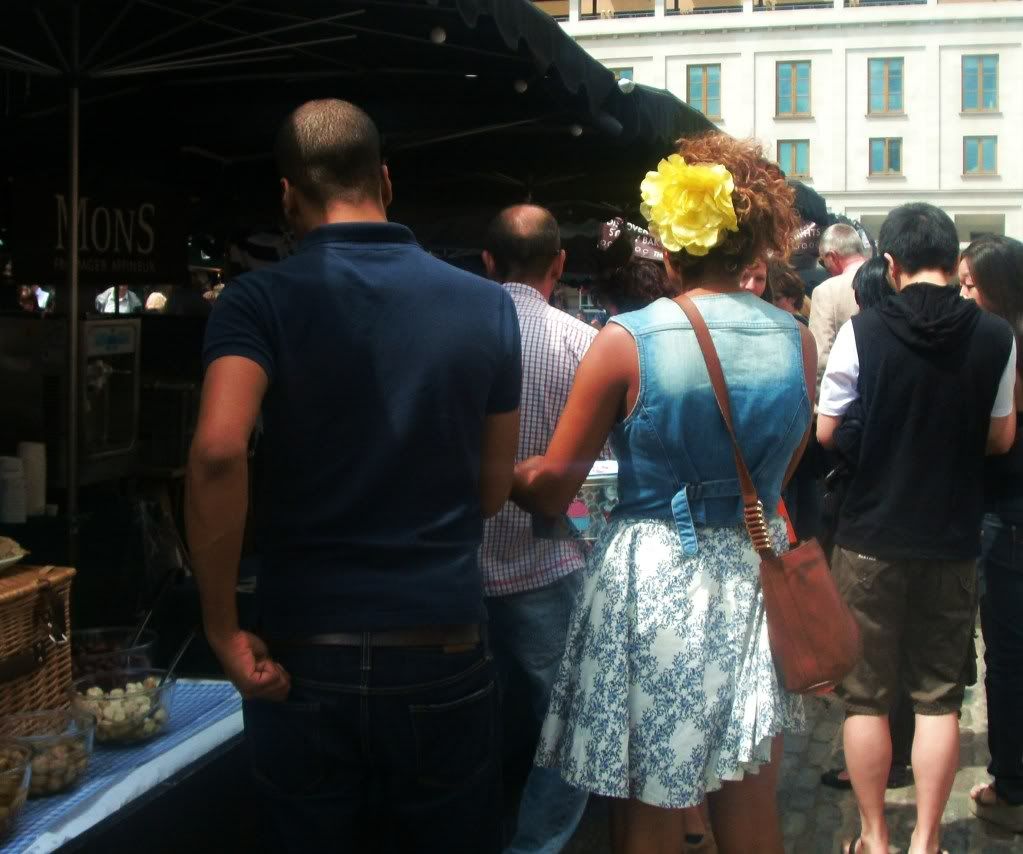 Spotted this chic londoner in Covent Garden market
One of my favorite things about fashion magazines in the UK is all the freebies! Most of them come with some sort of gift whether it's a tee, nail polish, sunglasses, or book. It's sort of like a grown up version of cracker jack box!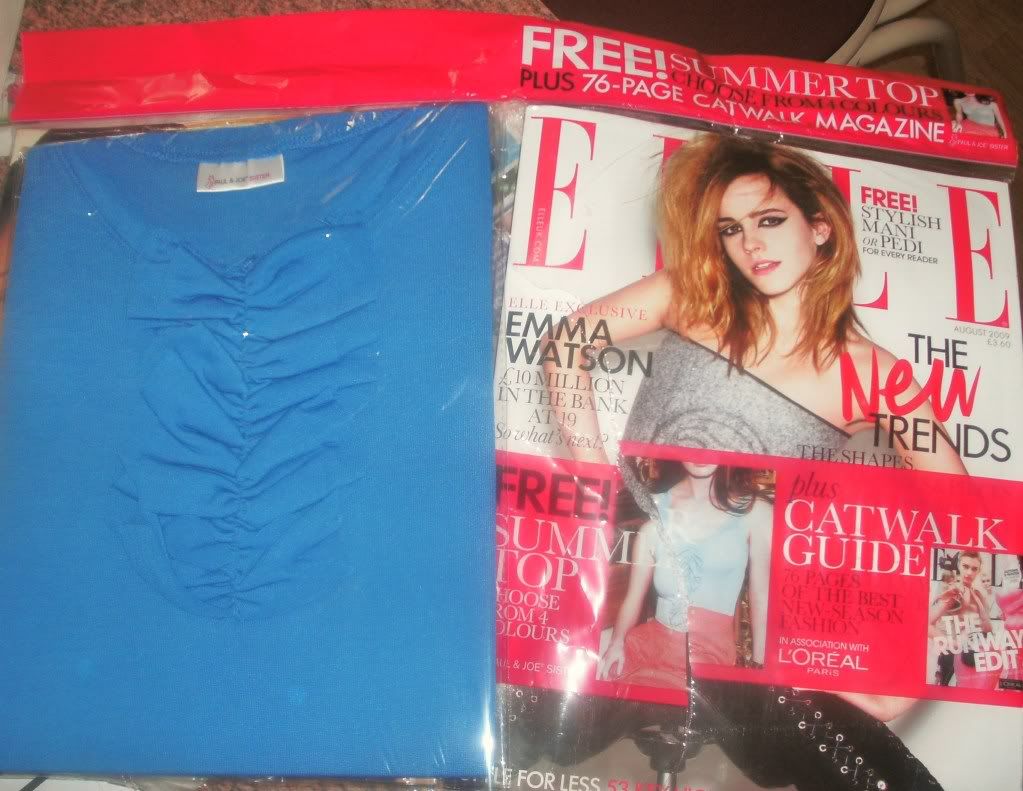 My ELLE mag with a Paul & Joe ruffle tank

The World's largest cupcake, in Covent Garden!
Yesterday, we went to see Wicked in London's West End which was absolutely fantastic! I was so impressed with the vocals and detailed stage sets. Next week we scored tickets to see Jude Law in Hamlet, I'm already planning a cute outfit..
Today, we're making a visit to Harrod's and Selfridges, two iconic British stores. I'll be sure to give an update on my shopping finds!
xoxo, lauren