So far during my time in Paris, I've explored the area all around my hotel in the Bastille district. It's full of trendy bars and shops and fresh food markets! Our first day, we went to the Eiffel Tower and gazed out among the city (you can see for miles and miles)! That night, we bought nutella crepes and ate them on the steps of the Bastille while people watching (harem pants everywhere..!) I've noticed also, the French I learned quite a few years ago has come back to me & it's so fun to try to hold conversations!
Yesterday we started the morning shopping in Marais, a very beautiful arrondisement. It was almost like out of a movie, as we strolled the streets clarinet players set the scene with Parisian melodies. Later in the day, we took a very confusing metro and train ride to Versailles. It was so worth the frustrating trip, the palace is the most ornate and grandiose residence I've ever seen. It was once home to King Louis XVI and Marie Antoinette!
The end to our day was so perfectly Parisian. We bought some wine and sandwiches and brought it down to the Notre Dame Cathedral. There we sat next to the Seine, listened to musicians play (mostly american songs, funnily enough), and took in the priceless experience. We even got serenaded in French! Ahh.. Paris.
I will never get tired of seeing the Eiffel tower!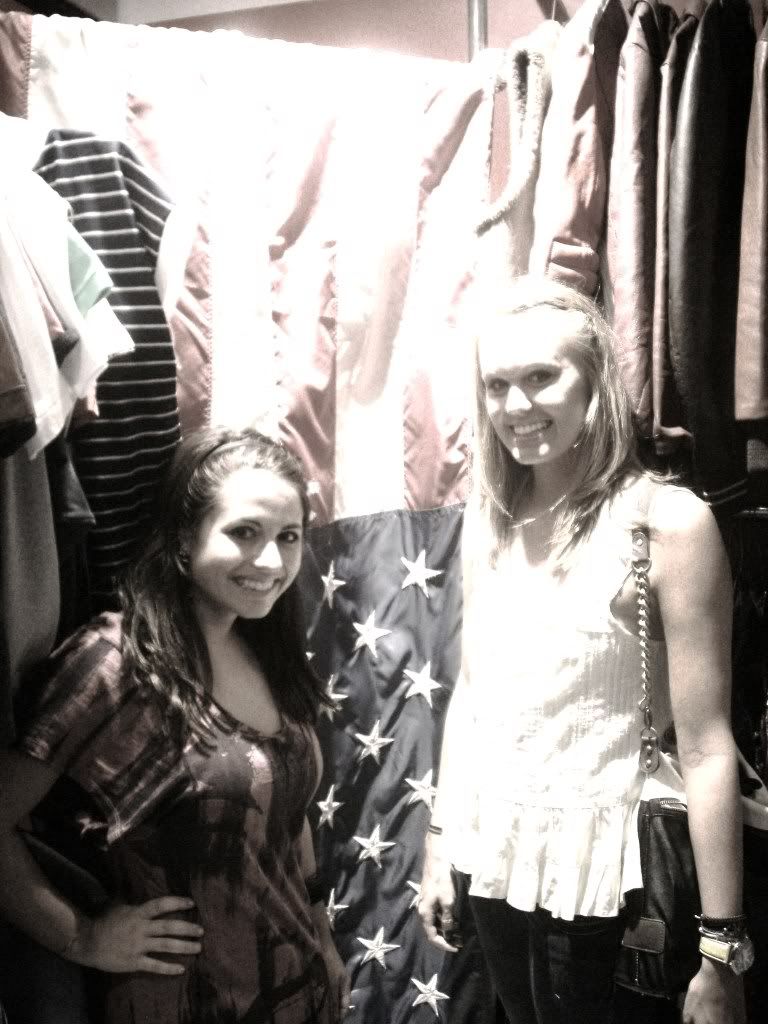 While shopping on the 4th of July, we found a boutique w/ an Americana theme!
the landmark, Ard d'Triumph
a pretty blue door I saw while strolling down the street
EVERYONE wears harem pants here.. so chic! I'm on the hunt for the perfect pair!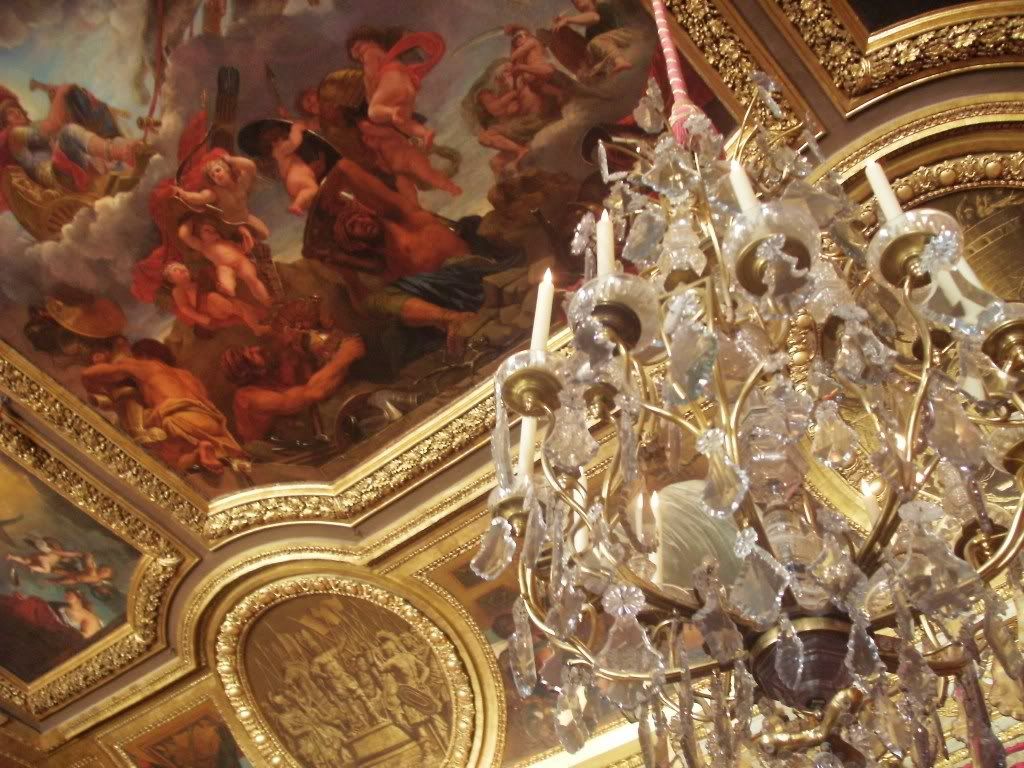 an opulent chandelier & gold leaf crown moldings in a room in Versailles
Keep checking back for my Parisian ponderings, and if you have any suggestions for things I should do during my trip, please let me know!

Also, don't forget to enter the contest below to win a pair of jeans!
Au Revoir mon amies!
xoxo, lauren