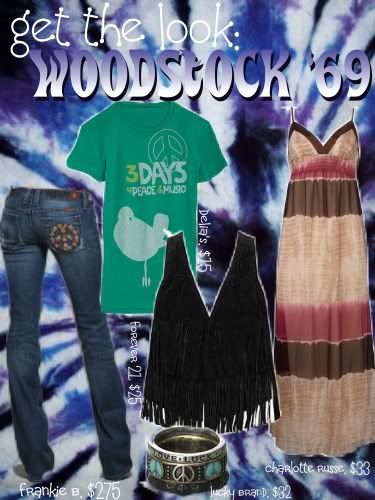 Today marks the 40th anniversary of the generation defining weekend music festival that took place in the monumental summer of 1969. Woodstock was about more than just music; it brought together 500,000 free thinking individuals. Here they gathered spending 3 days, sleeping in hot tents often through muddy rain sharing their ideals for the new generation.
Woodstock has inspired fashion for generations. Take a peek in your closet.. odds are there is some tie dye, fringe, embroidery, peasant blouse, or peace signs giving it some bohemian flavor. What is ironic is that the hippie generation wore clothes to make an anti-fashion statement yet it's become one of the most trendsetting looks in the history of fashion!
The pictures from the Woodstock festival can't help but make you wish you were there too in your patched up denim & macrame shirt watching Janis Joplin rock out on stage.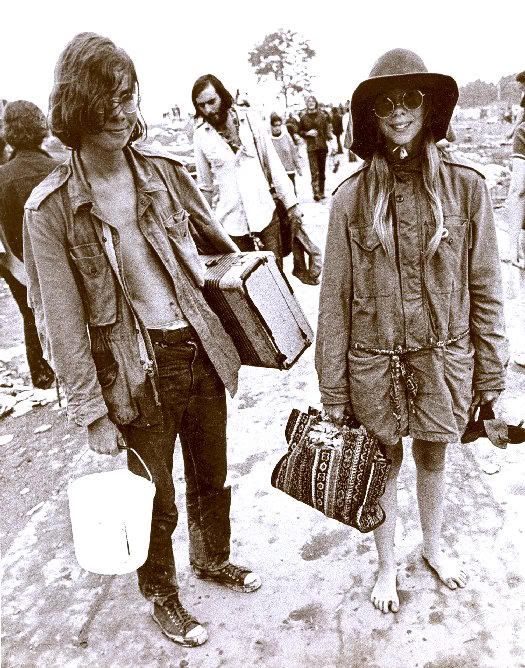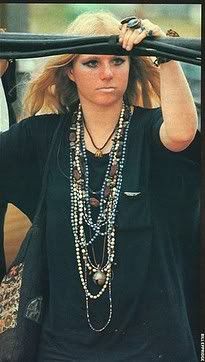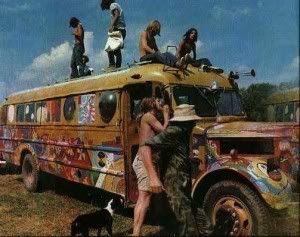 Also can't wait to see the movie, Taking Woodstock that's coming out next week!
xoxo, lauren