So, as my last post revealed; our last day in London was spent with Jimmy Choo in his couture showroom! It all was made possible because of a man helping us carry all of our overweight luggage onto one of London's double decker buses, our first day in the city. Our study center director thanked him and in conversation told him we were fashion students (thus all of the luggage), and he said "Oh, well I'm good friends with Jimmy Choo!"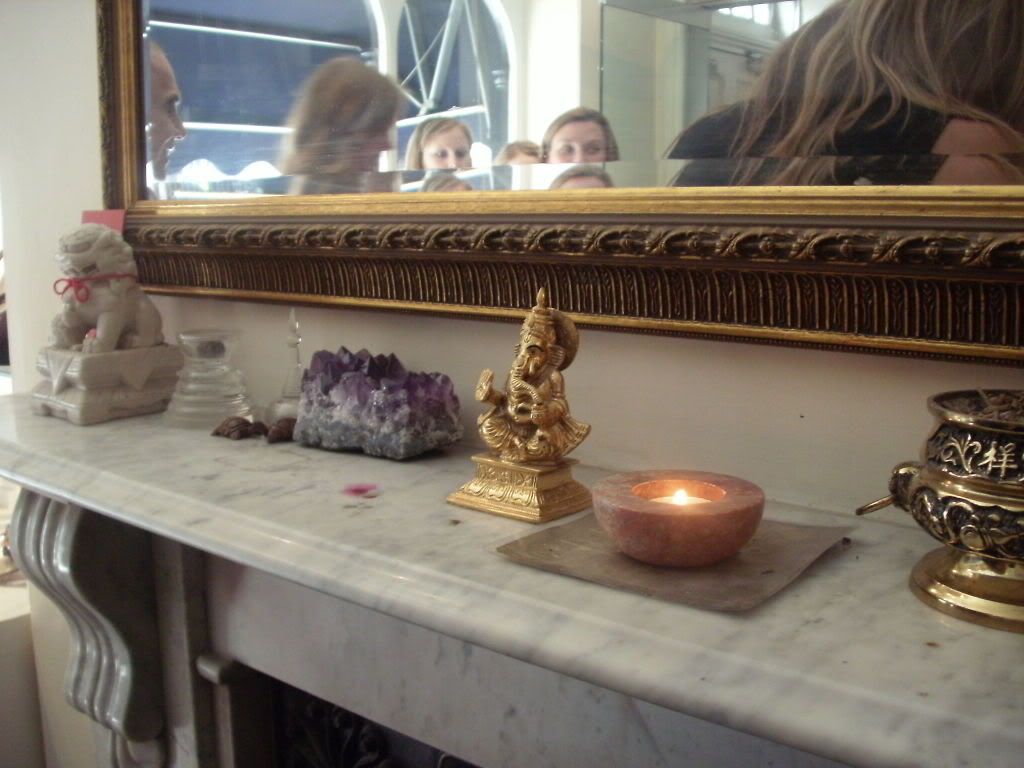 The mantlepiece of inspiration when we walked in
..So there I found myself standing in his couture showroom in London. He greeted us with a warm smile and brought us all water bottles. He told us how happy he is to see other students pursuing fashion like he once did. He plopped down on his desk and told us his life story. His father was a shoe maker in Malaysia, he came to London to study how to make shoes and had humble beginnings trying to sell his first pairs. He slowly gained notice from fashion designers who used his shoes in their shows. It was not until he was featured in Vogue, that he found true success.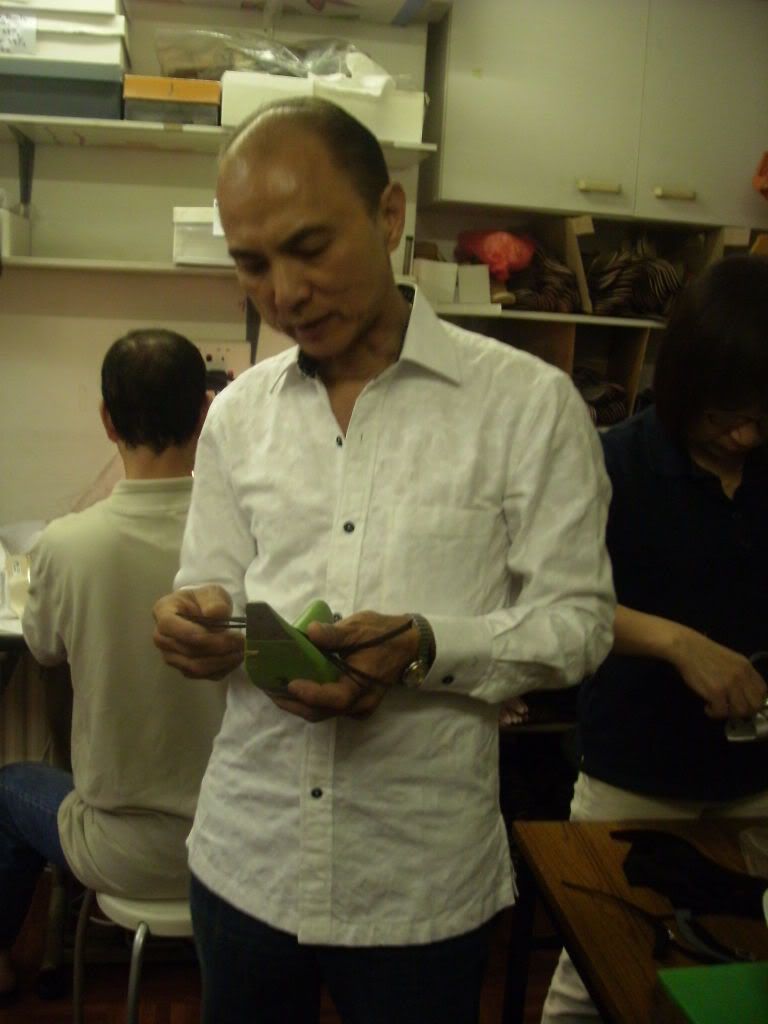 Jimmy, showing us a shoe mold in his workshop
He told us stories about his nervousness when he created a bespoke pair of shoes for Princess Diana, and revealed how he got his name (he was a fan of James Bond, thus Jimmy). He shared his pearls of wisdom he's learned throughout his life ("respect your teachers", "never be late," and "don't give up on something you want"). He was the sweetest man and so passionate about everything he does. He sold off his company around 10 years ago and now concentrates solely on customized handmade-to-order shoes. He speaks volumes about the power of the heel and it's ability to transform a woman.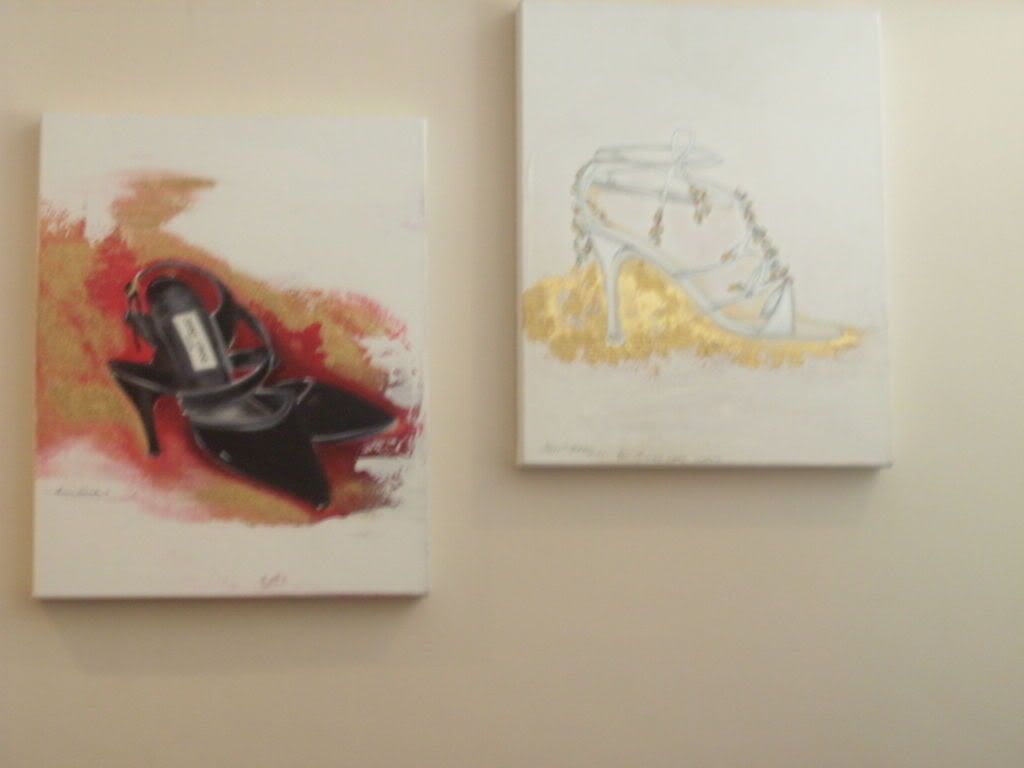 paintings hanging in his showroom
A wall of custom made shoes
It was the perfect ending to a fantastic trip! I'm still pinching myself that it actually happened. And as if the day could get any better, I got to meet up with the incredibly sweet and stylish fashion bloggers of
HiFashion
, Leia and Sherin! We had a great time talking about everything from debating the accent of our waiter, shopping in our hometowns, and life in college.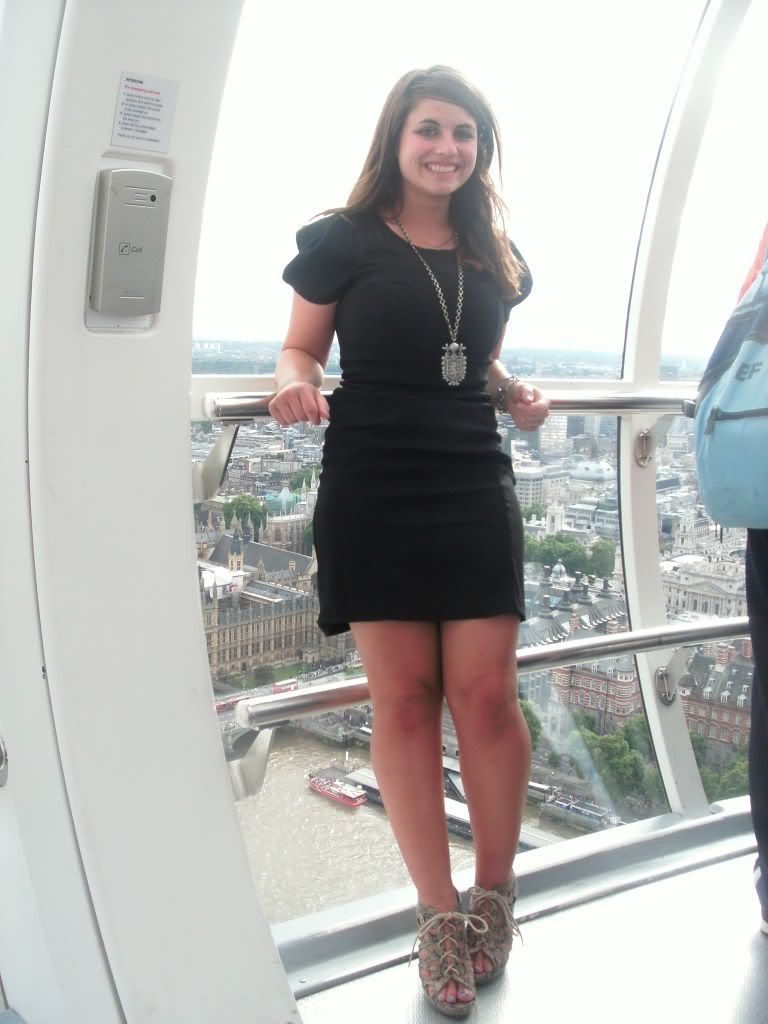 on the London Eye (dress by French connection & my new snakeskin lace-ups)
So, I'm finally back in the states. I had a life-changing experience in my summer abroad, but I'm excited to see what this year holds. I hope you've enjoyed reading about my adventures!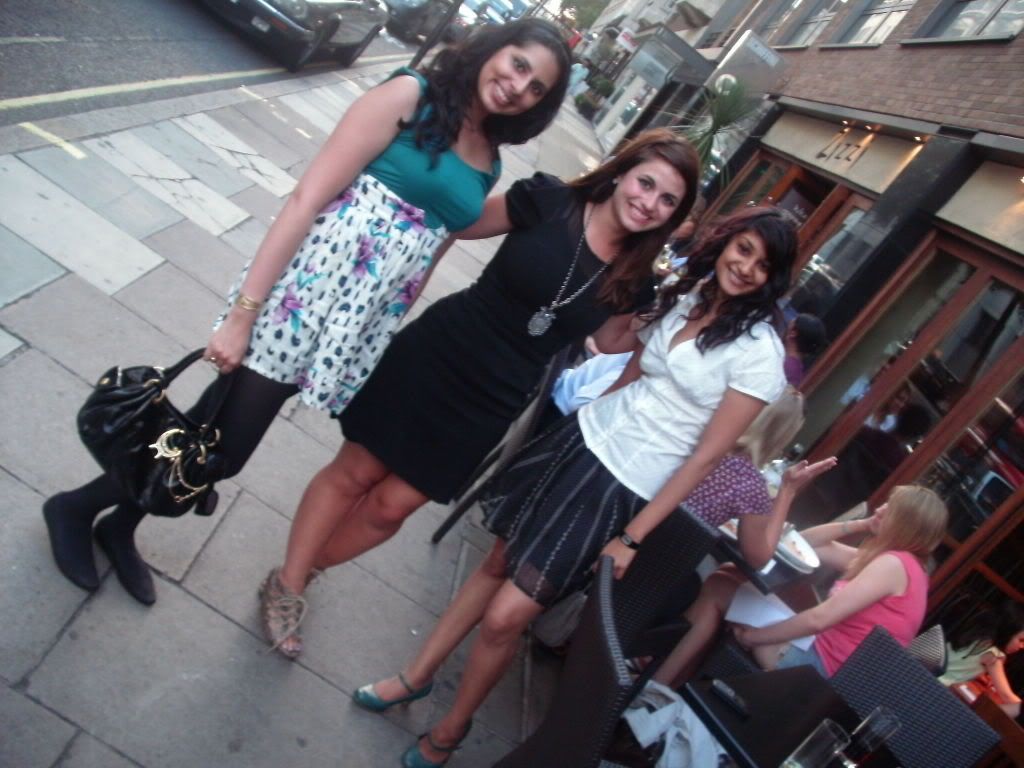 my new London friends, Leia and Sherin!
xoxo, lauren