These are without a doubt my favorite pair of shoes. There's nothing spectactular about them. I picked them up at a thrift store a few years ago, they're a couple of sizes too big for me, an I love them! I feel like slipping them on instantly transforms any outfit from ordinary to unique. I guess it must be my inner cowgirl coming out.
I paired them with my worn in denim jacket, a floaty 60's style peasant top and a "mess of bracelets" as I like to call them. I felt very vintage cowgirl/woodstock attendee.
Right after I took my outfit shots I found this editorial of Jessica Stam for W. Magazine called "A Boy Named Sue" and was further inspired by her fringed boots. I guess it is possible for a pair of old cowboy boots to be fashionable, hm? The editorial has veryJune Cash/Priscilla Presley 1960's western looks.. I love those big barrel currels, giant stetson hat and metal belt buckles.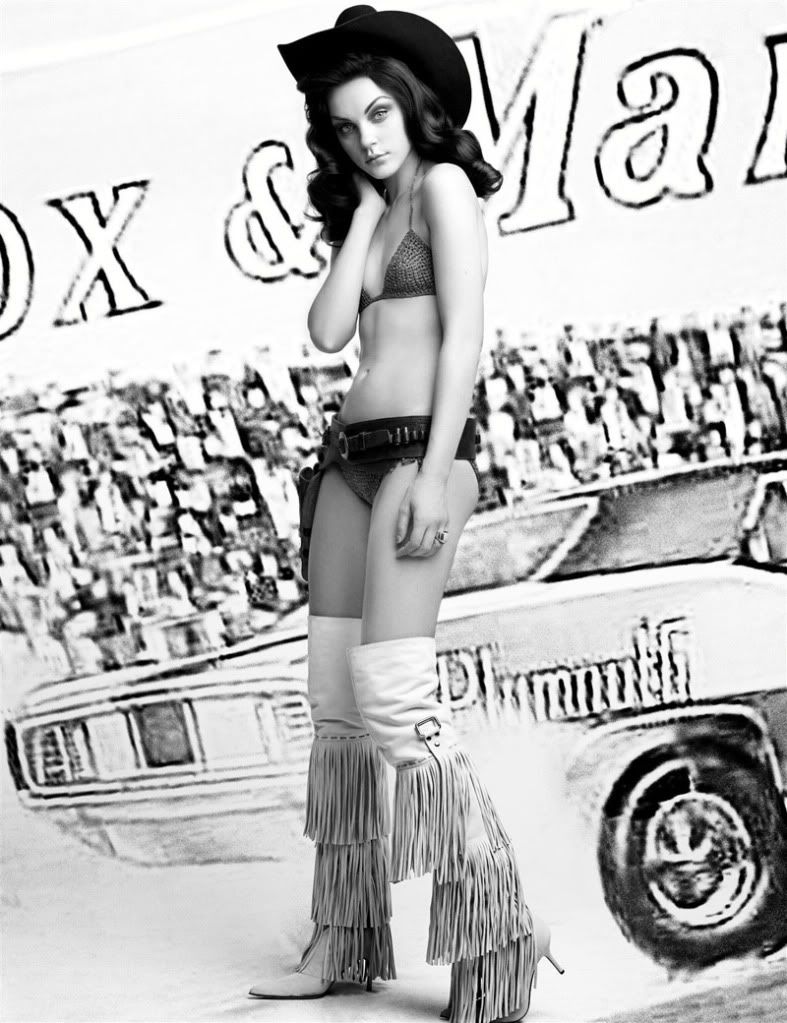 Don't forget to enter the KanDi Swim
Giveaway
!
xoxo, lauren