Woody Allen made the androgynous "Annie Hall" look famous though Diane Keaton's character in his film Manhattan. Menswear staples inspired by the movie are back with a vengeance. Think oversized tweed blazers, pinstripe oxford shirts, men's watches, suspenders, vests, and high waisted pants. Each piece on its own gives a look a boyish charm.
Paris Vogue recently paid homage to the tomboy style in its Annie Hall inspired editorial.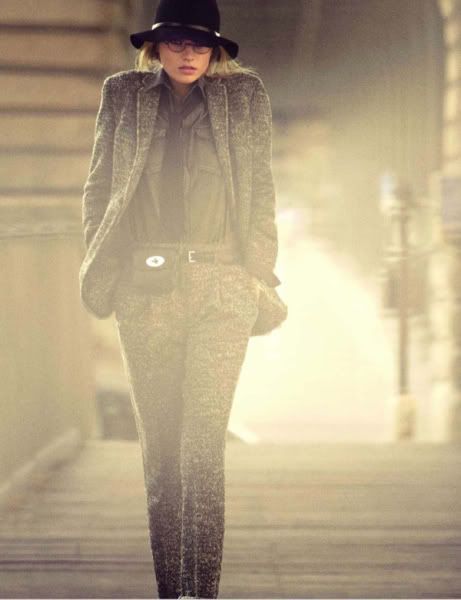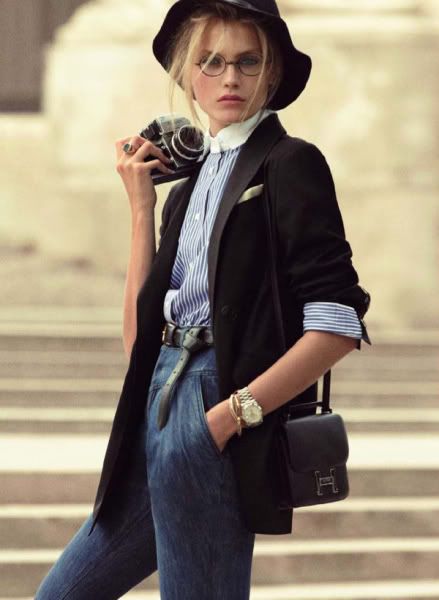 I think it's a perfect fall look, and we can all learn a few things from the boys.
xoxo, lauren