My roommate's 21st birthday was this weekend and she chose 80's prom as her theme. As promised I have some fabulous photos from our "night to remember". It was so fun scouring thrift stores for authentic dresses and breaking out the crimping iron. We even painted a prom portrait background and had a pop filled playlist to get us in the spirit.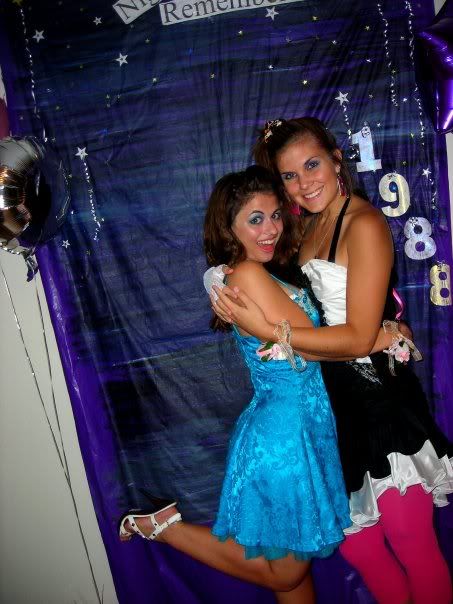 yeah. that's my crazy make-up expertise hahaha.
how amazing is this tie?!
Our birthday girl prom queen and all of us girls!
I knew there was a reason for stocking up on 80's party dresses for all these years!
xoxo, lauren