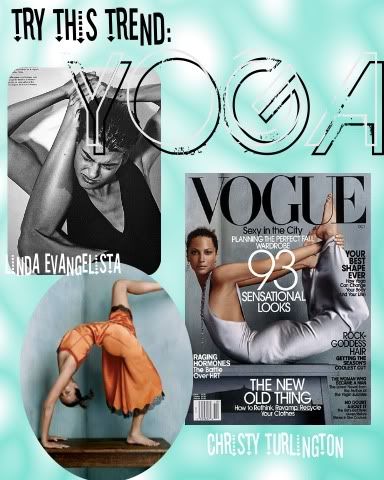 My life and schedule borders on the edge of crazy sometimes, but I always try to find the time to squeeze some fitness into my schedule. Yoga has always been my favorite form of exercise because it helps me stretch, unwind and get my mind off of the million things going on. Model Christy Turlington is a huge advocate of yoga and even claims it contributes to her seemingly anti-aging beauty!
The lovely people at Pulse Yoga are doing a giveaway of their Pulse Yoga Express DVD; a full body yoga routine targeting specific problem areas. It has the added benefits of a cardio workout, weight training, and pilates. It's perfect for all of us busy fashionistas who might not have time to make it to a gym.
The contest is open to U.S. Residents and is running until next Wednesday, September 9th. RT on twitter or post on your blog for an extra entry!
To win just answer this question and leave your email if it's not in your blog: what is your favorite form of exercise?
xoxo, lauren