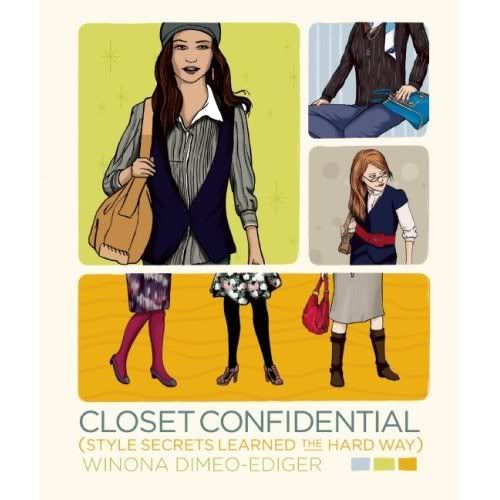 When I found out one of my longtime favorite fashion bloggers, Winona, (of Daddy Likey fashion blog fame) was writing a book I was SO excited for her. There are few bloggers that can make me laugh like her posts do. When I found out I would have the chance to read a copy of Closet Confidential I was even more excited!
How could you not adore a book that begins with its acknowledgements giving props to the Backstreet boys and their social studies teacher (a page out of her 2nd grade journal). Winona's book shares the same type of hilarious anecdotes as her blog as well as fashion wisdom. This is no ordinary "how-to-dress-fabulously" kind of book. Her "Style Lessons" are hysterical and quite useful too.
Her book talks about everything from the best bottoms for your body type (beautiful Grecian goddess; Marilyn Monroe; stellar soft siren) to how to tell if your graphic tee is ironic or just lame. Everyone needs style tips for occasions like dressing for travel. For example: "If you don't wear your leopard print trench coat here, you will not wear it in Europe."
This book is seriously a must have for any fashionista and it's great to support a fellow fashion blogger. Buy it in bookstores or online! Congrats on the book Winona!
xoxo, lauren