While I was home this past weekend I made sure to squeeze in a stop to my favorite local Hospice thrift store. I always seem to find hidden treasures there; and they even gave me the volunteer discount ($1 per piece) since I used to volunteer there in high school! I picked up a bunch of stuff; among them, a black sheer button down, an 80's defined shoulder blazer, skinny striped tee.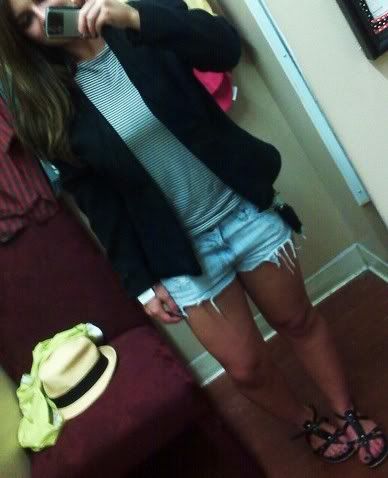 I wish you could see the giant 80's shoulders on this hot little number!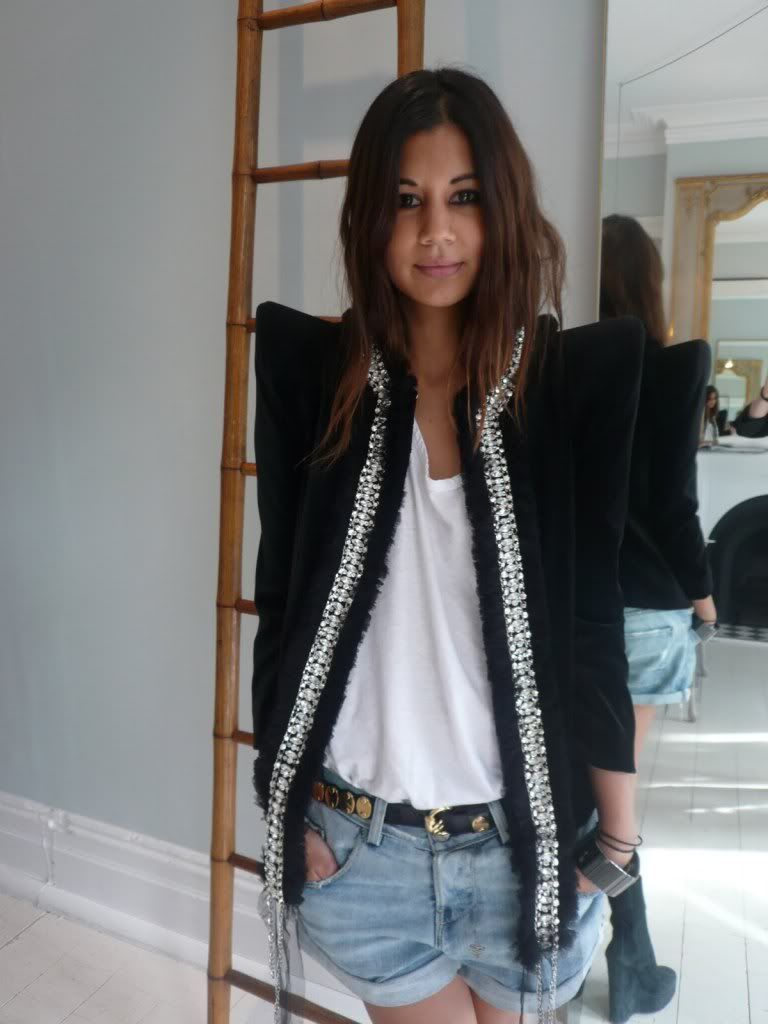 Saw this look on le fashion & loved that it had a very similar feel to it! Maybe I need to add some sequins? I sense a DIY coming on..
Do you ever shop at thrift stores?
xoxo, lauren