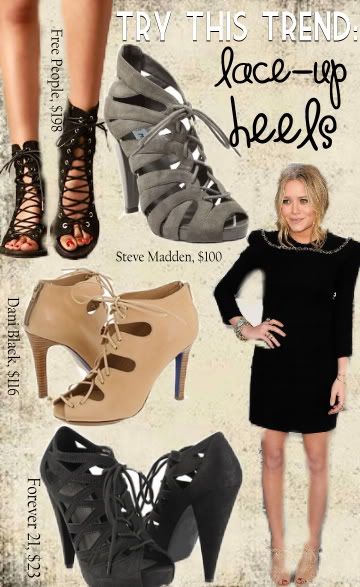 When I was in Liverpool over the summer I bought a pair of lace-up wedges that I fell in love with. I hadn't seen anything like them in the states. I always get compliments on them and I think they're going to be a big shoe trend for fall. Whether they be lace-up boots, platforms, or wedges; it's a cute runway-esque shoe that's made it way to the high street.
Though its getting a bit chilly out, it's not too late to try these laced up kicks. Try pairing them with a pair of colored red tights or a black opaque pair with a dress or skirt for a fun cool weather look! I love MK's nude colored pair that gives a leg lengthening illusion!
Would you ever rock a pair of lace-up heels?

xoxo, lauren