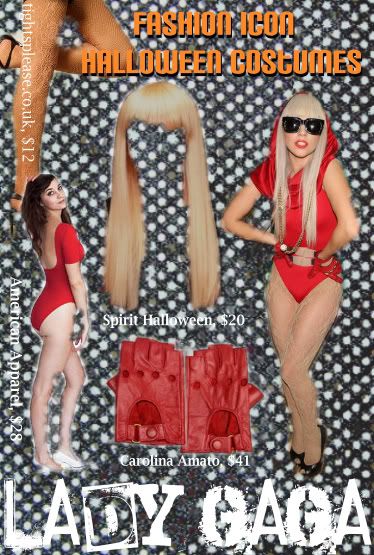 I've never been a fan of overpriced, pre-packaged halloween costumes-- I tend to go the creative route and go shopping to create DIY costumes. A couple months ago,
Audrey
told me about the idea of being lady gaga and I LOVED it. All you need is a spandex leotard, some lacy tights, and a wig with blonde bangs. People will be asking you for your autograph all night.. just put on your poker face!
What are your Halloween costume ideas?? I might use yours an in an upcoming post!
xoxo, lauren
P.S.
I had my awesome roommate pick a number 1-50 for the winner of the chick downtown contest and she selected #12--- so
c
ongrats to one of my favorite lovely bloggers,
Cafe Fashionista!