Words can't explain how honored and excited I am to be featured in Sketchbook Magazine's premiere Fashion Blogger issue! Sketchbook is a digital magazine that is printed on demand; issues cost $28 (I ordered a copy already)! It has a wonderful creative and unique perspective. It's filled with a treasure trove of artfully drawn fashion sketches, unique editorials, and interviews with fashion insiders.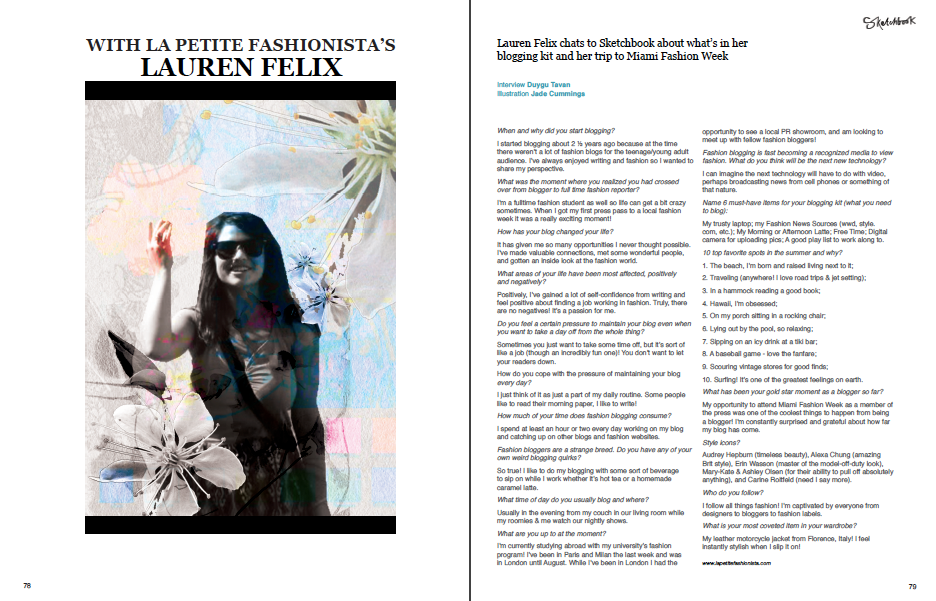 It's crazy to see an article about me and my blog alongside my fashion blogging idols like Rumi, and Susie! The issue as a whole looks amazing and Wafa (a fellow fashion blogger at Fashion Ambition) did a fantastic job with the issue. I can't wait to see more from Sketchbook.
Make sure to check out the sneak preview of the issue celebrating fashion bloggers..something we can all relate to!
xoxo, lauren