The other night at a shopping event in town I bought a black bib necklace. I love it-- it instantly dresses up a basic tee and jeans. Some may call it gaudy, but I love a little bit of bling every once in a while. I decided it would be simple enough to make and was feeling crafty so I made one of my own!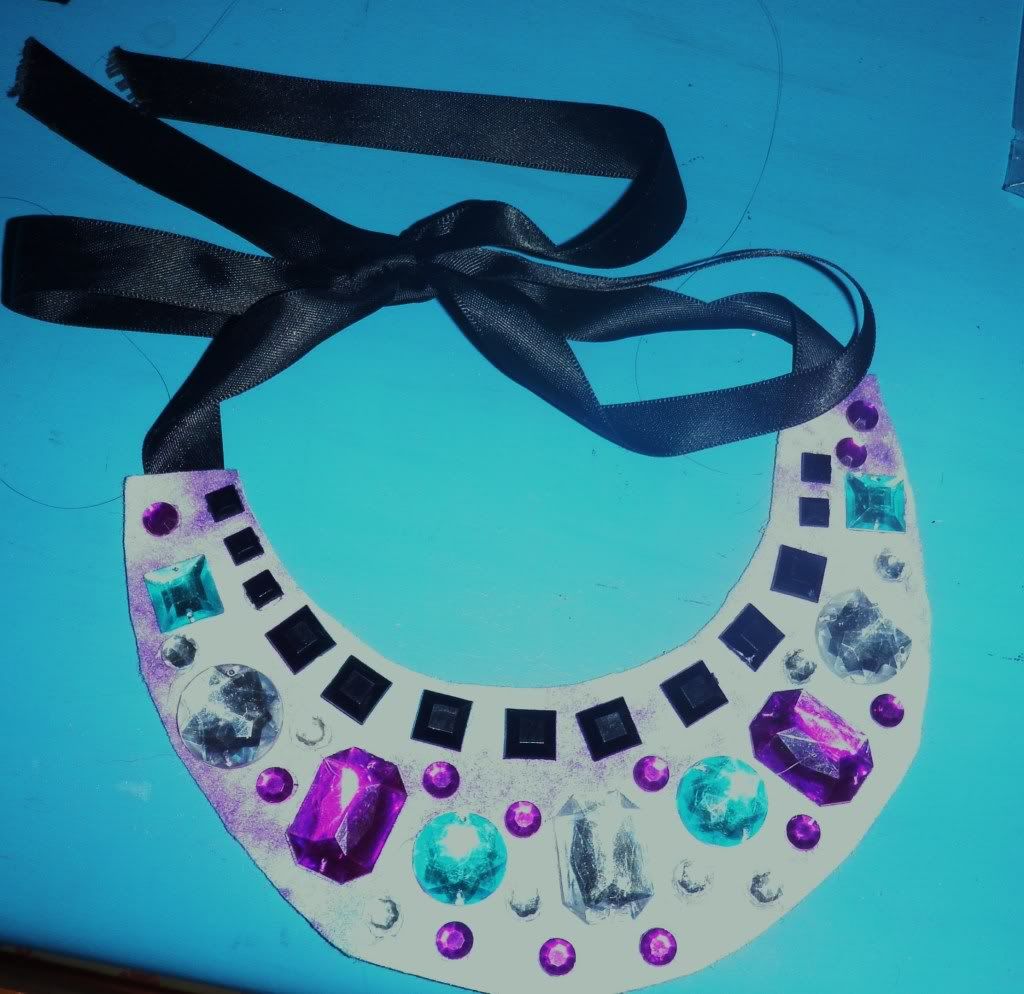 Supplies:
Stiff Felt (The particular style I chose had a tie dye background)

Rhinestone Jewels (I got an assorted pack + black pyramid stud gems)

Black Satin Ribbon

Hot Glue Gun
I cut the felt out in the shape of the bib necklace (sort of a curved circle) and laid down the jewels in the pattern that I wanted then carefully glued them down. Then I glued the ribbon to each side to have ties to adjust the length. It's super inexpensive and easy!
I'd really like to do some DIY's while I have time over Christmas break and maybe even make some gifts! Do you have any DIY ideas or website suggestions?
xoxo, lauren