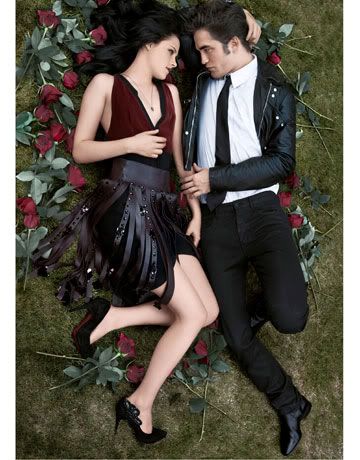 via November Harper's Bazaar
I'm one of those people, among millions that will be at the movie theaters at midnight to see the next installment in the Twilight saga, New Moon. I'm sure i'll be among teenybopper tweens, vampire lusting college students and maybe even a few moms and guys. To be honest, I think it's going to be really amusing and i'm excited to see the movie too!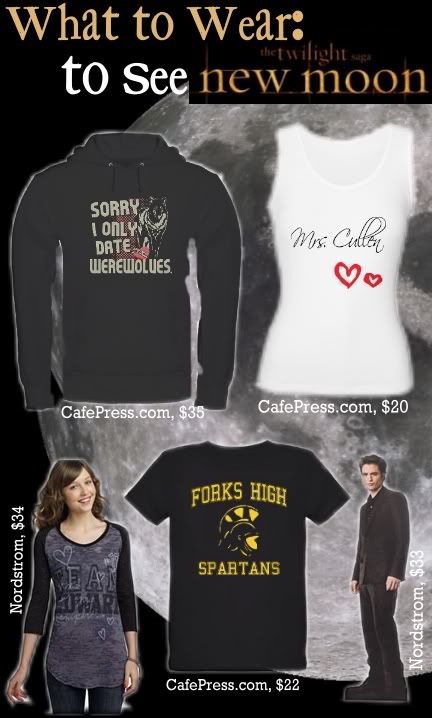 I love how much Twilight gear stores have been inundated with; from the line at Nordstrom to the custom made tees at CafePress. You can declare which "Team" you're on (werewolf or vampire?), or even sport a Fork High shirt. if you'd like something more subtle. I'm thinking that the life size Edward Cullen cut out would make a great addition to our living room ;)
Are you one of the twilight crazies (i'm guilty as charged) going to the midnight showing or do you think all the hype is dumb?
xoxo, Lauren