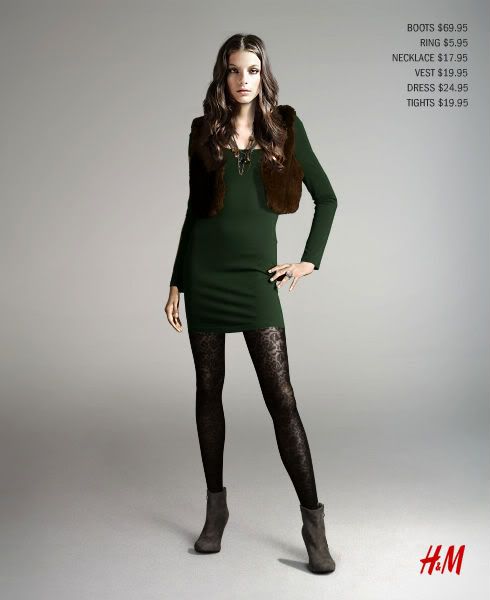 Just what I need.. another fashion website to fuel my procrastination and shopping habit! Looklet as most of you already know is a website that allows you to select a model & backdrop and then the fun part; their outfit! I found the application through H&M's website (and my lovely roomie). It all ends up looking right out of a magazine editorial.
I bedecked my model in exactly what looks I'm feeling for fall: lace tights, gray ankle boots, fur shrugs, and a body conscious dress in emerald green.
Have you played around with looklet yet? If so, post your results!
xoxo, lauren