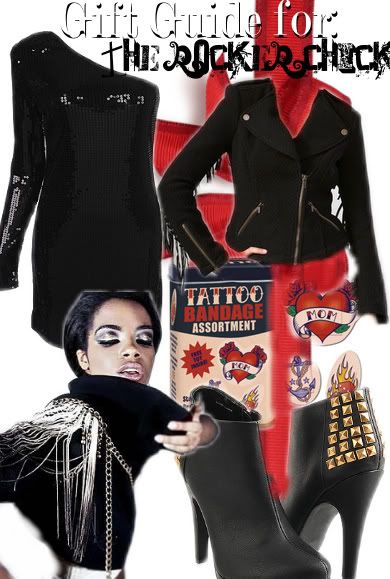 Dress: Forever 21, Jacket: William Rast, Tattoo Bandaids: Fred Flare, Boots: Forever 21, Shoulder Epaulettes: Babette Epaulette
It's funny-- if you looked at me you'd probably never describe me as a rocker chick. But, maybe I have an inner wild child? I do tend to gravitate towards all things leather, studded and metallic. I even got a tiny tattoo with my sister last month, which was a rebellious move for my normally conservative self. Baby steps right?
So, who is the Rocker Chick?
She has a rebellious spirit, or at least pretends she does. She's the fashion risk taker and works a leather motorcycle jacket better than any Harley rider. Music is her creative outlet & probably has an ipod at its capacity. She's the life of every party!
Don't forget to enter the $100 LOFT card giveaway!
xoxo, lauren