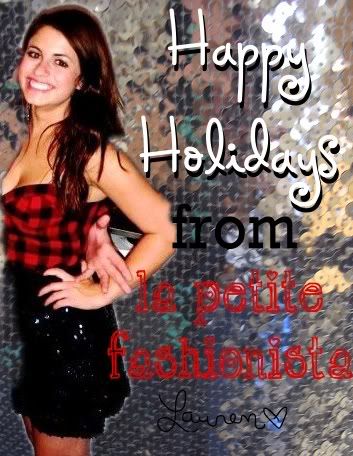 I hope everyone is enjoying their time off from school and work and has the opportunity to kick back & relax with family. I love everything about the holidays, from the tree decorating, to the present buying, to the sparkly party frocks. But, most importantly I like the reminder that the important things in life are not things :) Although, opening presents Christmas morning at my Gramma's house is a tradition i'll never get tired of!
On a christmas-y side note, if you miss the old door to door caroling, check out TJ Maxx & Marshalls
youtube
caroling contest for Toys for Tots. Upload your video carols for the chance to win gift cards and a $5,000 shopping spree!
xoxo, lauren