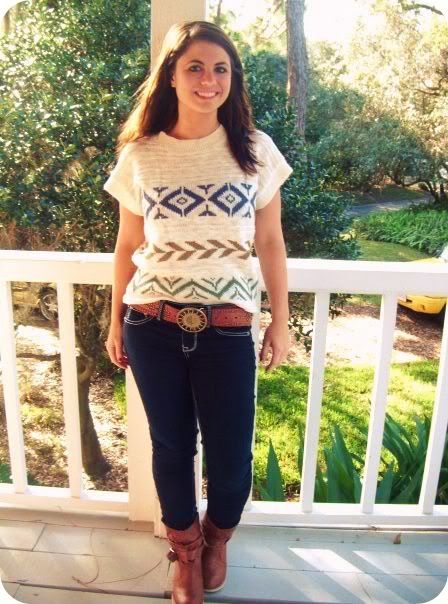 If you've followed my blog for a while, you know by now that I've got a teensy bit of fascination with all things Western. I'm a line dancing loving, boot wearing, country music listening cowgirl cassanova at heart.
Imagine my excitement when I scored these caramel colored ankle cowboy boots at Marshalls for only $25 & this vintage navajo sweater from my favorite thrift store for $3!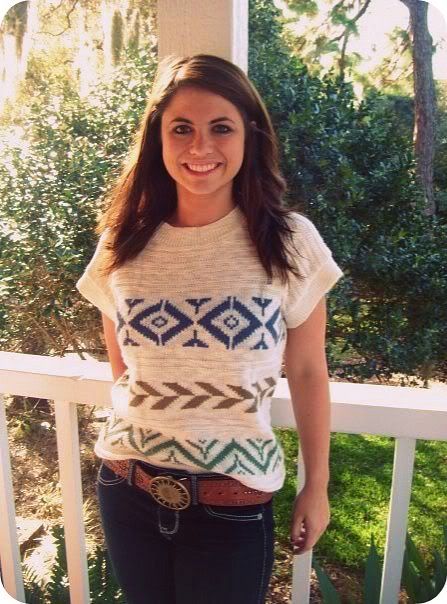 I love the navajo print & overall western trend that has seeped its way into textiles, apparel, and housewares. It's one of my favorite trends because it's truly timeless and so easy to incorporate into your wardrobe. Try by incorporating turquoise jewelry, a traditional print, or a big metal belt buckle.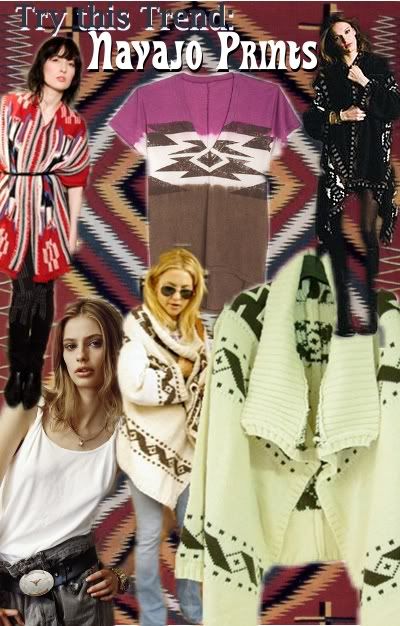 xoxo, lauren