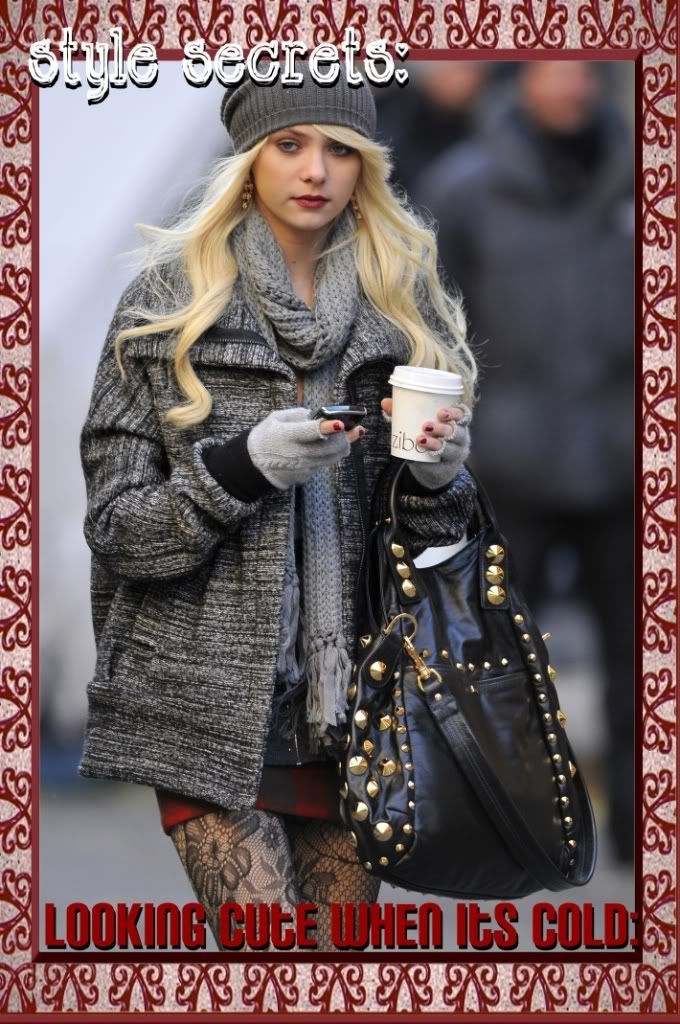 With the sudden cold front that's hit Florida this month, I've been faced with adapting my wardrobe to below freezing temperatures! I'm sure it sounds silly to those of you who have real winters every year, but my poor little closet is running out of options!
I've come up with a few solutions to looking cute in the cold & would love some advice from all of you!
Dress in layers; when you get inside, you can have a fabulous outfit under your ski jacket.

Put leggings on underneath tights to sport your favorite pairs despite the temperatures.

Scarfs actually do help warm you up, and this year they've become trendy too, so there are tons of stylish options.

Wear jean leggings for pants that are easy to tuck into boots (J. Brand makes a great pair & theres tons of cheaper options at discount stores).

DRINK HOT COFFEE. that's my favorite ;)
Please leave me your suggestions for looking cute in the cold for this newbie to freeeezing weather!
xoxo, lauren