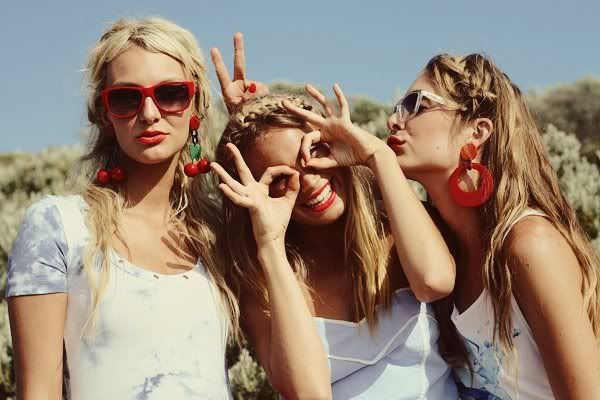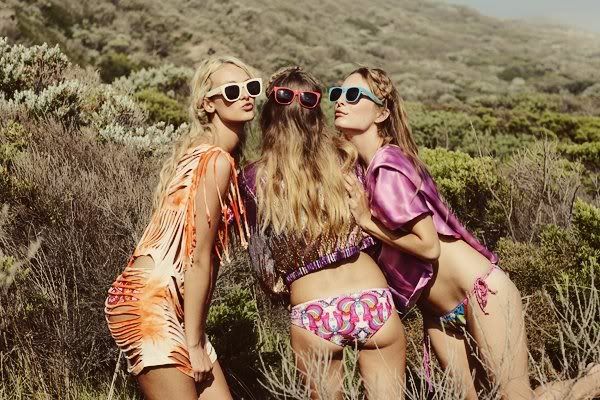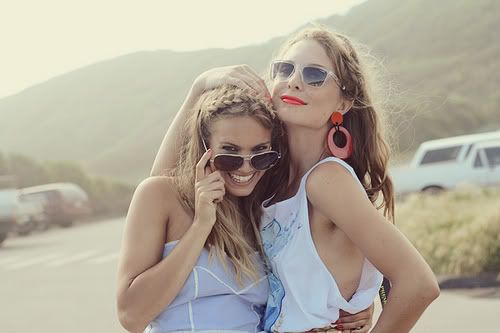 I was instantly drawn to these images of colorfully dressed Aussie girls.. honestly who else can pull off bright coral lipstick, shredded tie dye shirts, & gold lamé mini skirts?! I love the carefree sense of style and models that genuinely look like they're having a ball during the photo shoot!
When I found out the photographer, Nirrimi Hakanson was only SEVENTEEN years old, I was even more taken aback! I'm super impressed. She is incredibly talented-- take a look through her archives; this girl has a bright future in fashion photography ahead of her!
It makes me so happy to see pictures like these & read blogs like all of yours & see the future of fashion emerging!
xoxo, lauren